The holidays are almost upon us, and if you're like me, you are looking to escape and go fishing this coming Black Friday. It's traditional for me to fish on the wildest retail day of the year, and last year it was Galveston, Texas, for a totally insane time catching flounder. To celebrate the Black Friday Flounder Fest, I am offering up the fly that worked that day and will work this Black Friday as well. Someone buy some, and let me know how it turns out. Free instructions and GPS coordinates for those flounder comes with every purchase.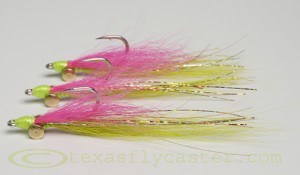 I also needed a reason to tie some hybrid bass flies, so I thought selling them in the Texas Fly Caster SHOP would get me back into tying shape again. There are two variants – a synthetic and a bucktail version. Hybrid bass aren't picky, but they have a very tough mouth (inside), and these are tied on the almost legendary Tiemco 600SP size 2 hooks. If you are fishing with me, and fishing for hybrids, don't ask to borrow one of these! Try some and you'll understand.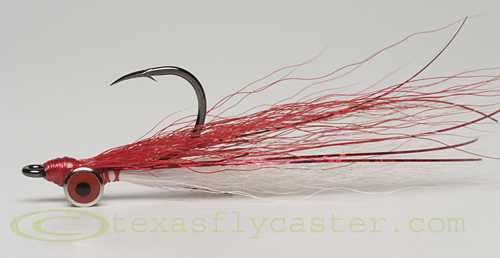 Tomorrow, I will clue you in on the new Rod Socks, a product made by me with the help of the lovely owner of Cimarrona Studio. There are going to be more Rod Socks rolled out as well as the venerated "Angler" headwarming hat from Cimarrona. I have an exclusive deal with Cimarrona, and the "Anglers" showing here are first-come-first-sold, and then never to be seen again one-of-a-kinds. Each one is in the SHOP for a limited time.
Category: Industry, Store Merchandise