Grapevine Fly Fishing Ramping Up 2021
Michael Tulowitzki officially opened his doors at Grapevine Fly-Fishing February 13, 2021, in Downtown Grapevine, Texas. It's the newest fly shop, probably anywhere in the region, but certainly in North Texas.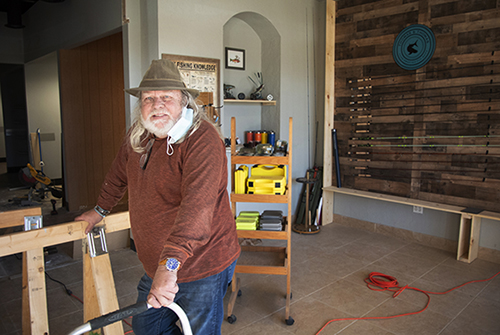 While opening a fly shop in these unpredictable times might seem like a risky business, Michael is clear that this is something he has wanted to do for a long time, "First as a young boy I always thought that was something I really wanted to do and now getting into the later stages of life it just seemed like a good way to stay busy while enjoying what I do. Secondly I grew tired of not being able to find the selection of tying materials I wanted. Yes, they are available online, but I like to be hands on," he said.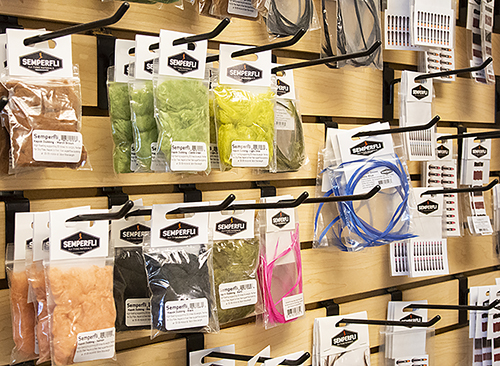 Part of Michael's "re-wiring" instead retiring, is his drive to introduce new people to the sport of fly fishing. "I always get two responses. One is that it is so difficult to fly fish, and the other is that it expensive," he said. "I really want to be known for having hospitality, for customers to feel comfortable and to provide local information to anyone walking into the shop," he added.
"We want to do trips for the beginners, and the seasoned fly fishers, as well as beginning casting and fly tying classes," he said. The new retail space includes a classroom devoted to fly tying and informational gatherings.
Michael and his construction crew worked seven days-a-week to be ready for the grand opening. "I won't have all my inventory in place, but we will be constantly adding to it. And I want to listen to customer requests for certain brands as well," he said.
Grapevine Fly-Fishing's inventory does include well-known fly fishing brands. Fly rod brands include Thomas-and-Thomas, Mystic and Risen. For the fly tiers, Norvise, Semperfli, UV Craft and Sight Cast are a few names fly tiers have seen online, but are now in his shop.
Trxstle rod cases
Monic fly lines
Frog hair leaders
We are currently dealers for
Risen Fly
Thomas and Thomas
Taylor
Norvise
Semperfli
Sightcast
Nautilus
UV Craft
Fly Vines
Whiskey Leatherworks
Mystic fly rods
Dagon Apparel
Gamagatsu hooks
Hareline
More to come
INITIAL HOURS ARE:
Saturday 10 till 4
Sunday. 12 til 4
Monday closed
Tuesday. 3 till 7
Wednesday 3 till 7
Thursday. 3 till 7
Friday. 3 till 7
Hours will increase in the spring and of course we will be available by appointment.