OR – What I Didn't KNOW Sets Me Free
So I had to get out yesterday and put some things away in storage, and get some stock photography of park entrances during Corona Virus wartime.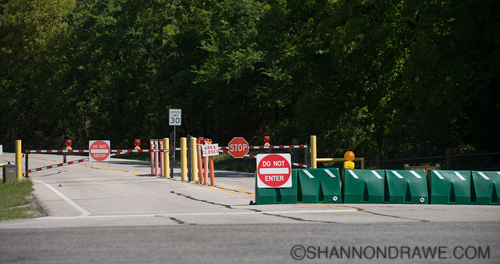 Don't tell anybody, but Texas Parks & Wildlife Department may have closed State Parks, but boat ramps on Lake Ray Roberts ARE NOT, as I now know, State Parks and ARE open. Feel free to text me, and I will fill you in on which ramps I found open (and almost completely abandoned) yesterday, April 13. Strange though …
All the facilities related to the ramps are taped off and bagged over to prevent germinating, and they closed the restrooms and brought in … rent-a-can style portable toilets. I am guessing this insulates the State from a certain level of liability.
The head of TPWD continues to send out press releases, the latest one yesterday:
Up until recently, most state parks have stayed open. Park employees across the state rose to the challenge of providing safe outdoor access to about 740,000 visitors in March. But as demand increased, following social distancing and sanitation guidelines became more difficult.

– Rodney Franklin
That is part of the longer news release. I would say he's catching some heat. I knew weeks before the closure that the park offices were abandoned as a precaution. I still find it interesting that they did not keep the parks open and follow the same procedure as with the boat ramps (leave off the portable toilets though).
I will hazard a guess that parks WILL OPEN once the weather becomes more certainly aligned against the survival of the virus on surfaces, right? Or at least they will optionally reopen when the Governor of Texas starts to wind the economy back up, right? This part of the mess just feels like snatching defeat from the jaws of victory – from my perspective.
One other "good thing" is that the Ray Roberts Dam is opened up (lake levels are high) and the flow is at that sweet spot that USED TO bring an onslaught of sand bass and hybrids to that TPWD Park location. The good thing is; it's closed and does not produce the same great fishing since the mismanagement of the Trinity River by USACE. So don't be tempted to walk in to that one – it's worthless nowadays anyway. Feel Free To Think.
Be safe. Send in anything you have to bring enlightenment and levity to our situation.
Category: Body-Mind-Soul, Causes, North Texas, On The Road, Photography