new braunfels fly fishers fly fishing texas
PUBLISHER'S NOTE – I am finally getting some good flow into the e mail inbox from great organizations all over Texas. Remember, if you have any meetings, events or other news – please feel free to email it to me!
FROM NEW BRAUNFELS FLY FISHERS –
Tuesday, April 22, 2014 @7pm is the next meeting of the New Braunfels Fly Fishers. We will be meeting at the McKenna Center located 801 W. San Antonio Street New Braunfels, Texas 78130.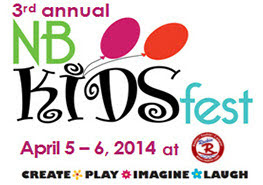 NBFF Booth #143 at Rockin' R River Rides in Gruene Sat 9-5 & Sun 12-5 (Expected attendance 7500 people)
Come join the fun and share with people what makes fly fishing so great.
VOLUNTEERS ARE NEEDED
Casters, Fly-Tyers, Story Tellers, more..
Come share part or all of your weekend helping recruit for your club!
Event is free for volunteers – you must check in at the volunteer station
March Speaker – Banning Collins
For those fortunate enough to make the March meeting, Banning was a fantastic guest who shared his incredible knowledge and passion for the art, sport, gear, and destinations of fly fishing. Banning's experiences and encounters with some legends of this sport make him uniquely qualified to represent a wide range of products including: Umpqua, Lamson, TFO, RL Winston, Jim Teeny, Howler Bros., Hatch, and more..
With his vast industry knowledge and experience, we could have easily had our first 3 hour meeting. Thank you Banning for a great evening and we can't wait to have you back.
Fly Tying Night
April 8th 7:00p
Landmark Lofts Commons Area
(downstairs towards river patio)
map
Featured Pattern – Woolly Worm
Contact Mike Englehardt for questions or details
NOTE – If I am correct, New Braunfels Fly Fishers is the newest fly fishing club in Texas. Their website is good looking, and informative – http://newbraunfelsflyfishers.org/
Category: Events, Fly Tying, Industry, Reader Contribution, Technique, Texas Fly Fishing Club