It's Not All About US
Good Monday Morning to you hangers-on – hanging for a week with baited breath to … oh yeah, we don't use bait do we? December has always been pretty much a month to forget for North Texas fly fishers – messy weather and cluttered calendars make for the most random opportunities – for fly fishing and writing about it. Alas, behind the scenes the lists are being made, and the culling has begun in earnest; we're whittling down the music top ten, as well as the top ten stories of 2018 and whatever lists I can come up with to provide the kindling for your cold December days and nights.
I would be an awful historian if I did not spend some time this morning talking about George H.W. Bush, and what he means to fly fishing in Houston, Texas.
FIRST, of course we must acknowledge another of the "Greatest Generation" has moved on, and he like so many of his generation, was a self-effacing man who did not like to talk about himself. That was like my Grandfather as well, and I suspect many of you may have had grandparents who were much the same. They did great (some of the greatest) things, and didn't talk about it. And then, his (41's) generation was replaced by a generation of leaders who were more than happy to talk about themselves … quite a contrast between Bush 41 and Bill Clinton don't we think? And now? One word: SELFIES.
And, believe it or not, that was one of the original intents of this website; not to drone on about myself, but to tell the stories of others who knew more and were doing more of the most interesting things than I would, or could, ever do. To this day, and those who I see on a regular basis will attest, I am much more interested in what they are doing than telling them, or anybody else, anything I am doing.
YET, our passions FORCE us into positions we never anticipated don't they? Rather than have others give their fly fishing testimony, you got stuck with me – for whatever that's worth! Consider this a foreshadowing – of changes coming in 2019.
SECOND – Bush 41, as he relates to fly fishing in Houston today? Well, I hope you read my article awhile back – the one that ran in Drake Magazine, but if you were one of the few who didn't, let me retell the history of the Houston bayou systems briefly. Bush 41 was instrumental in shoring up the bayou systems in Houston for flood control purposes. When you see those concrete walls on curves, and stretches that you know would have long ago eroded? You have George H.W. Bush to thank for that. When you shimmy down the steep concrete banks? Thank him for that – Houston would be a swamp, or swampier, without his environmental concern and advocacy for Houston's bayous. Republicans today are quite a contrast to Bush 41, aren't they?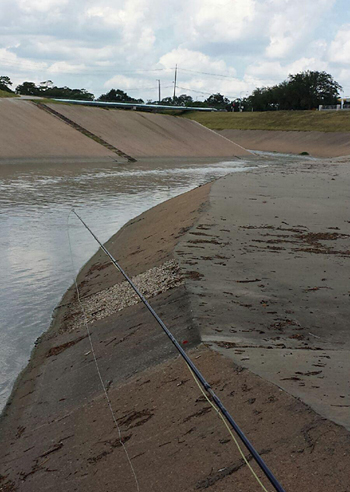 TOP TEN MUSIC LIST
I am looking for your input for this year's Fly Fishing Top 10 Music Countdown 2018! I want nothing less than your list of Top 10 new music releases for 2018. And if you want to throw in ONE – your number one Desert Island Album / CD / Recording of all time, I WANT THAT too. It may be time to think more about "looking back in front of us" to paraphrase Stevie Ray. We certainly have to give a nod to the past, especially since the present music owes its existence to the past masters.
TOP FLY FISHING DESTINATIONS 2019
I am interested in you fly fishing plans for 2019 as well – either fact or fantasy! So let me know where you're going in 2019, and maybe it's just in your imagination? There is a whole big world out there, and some of it's closer than we think. Again, I would rather hear from you than talk in this echo chamber.
FLY FISHING BOOKS
I have a stack of books up to my eyeballs, and am going to go through them with haste in order to cull some selections that may interest you. Several are reprintings of older books. If you know of any books, new to the shelves, let me know. Chances are I can get my hands on them – if I don't already have them. Who would dream there would be so many fly fishing related books!?
FAVORITE FLY GEAR
What do you want for Christmas? What did you get in 2018? What have you seen that you wonder about? We will start exploring this for the benefit of the complainers that WE are "hard to buy for" — in time for Christmas.
HOT SPOTS
The dam at Ray Roberts was open last week, and I hit it Friday early. Nada. I hear the dam is still producing at Possum Kingdom, so keep that in mind and watch the video if you get a chance. I would certainly like to make more videos like that one, but with someone else in front. Know anybody interested in becoming a fly fishing cult phenomenon? Don't worry, we will be flying in the face of the new "fly fishing sports" crowd – in coming times. How could we not do that?
CONCLUSIONS
If there is a way to entice you – the valued readers, other than financial rewards (of which I get none), to show, tell, argue, discuss and elaborate on any of the topics here? I am all eyes, and look forward to your ideas. I am simply looking for any opportunity to write / talk / record anyone new – of any experience level, who has similar addictions.
Category: Body-Mind-Soul, Book Reviews, Culture on the Skids, Destination Fly Fishing, Equipment