For those of you too young to remember the TV show Lou Grant, it had this one scene in the opening where the news of the day before lined the bottom of the bird cage today. That stuck with me long before I stuck with journalism, or got stuck with journalism!
Today's news is tomorrow's compost. Today, all I have time to compost is a few images from the past few days. The schedule for the week should take us a few places, but by the grace of boat owners, like Jack Bookout (JB), and Clint Keating (CK), I was able to ride along, and on front of some very nice rides Friday and Saturday. By Sunday, I was a bowl full of jelly brain.
Thanks for stopping by, and check back in tomorrow as I unload significant new information on Broken Bow, Oklahoma, and fly fishing in Broken Bow. The turn in weather this week should turn that place ON.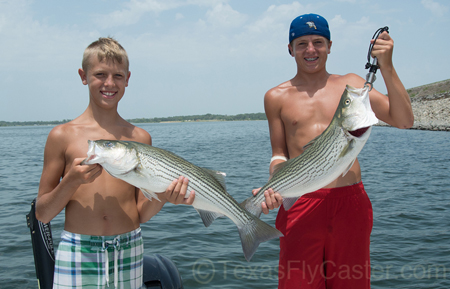 Brayden and Gracen with 6.5 and 10 pound stripers, respectively. A double no less!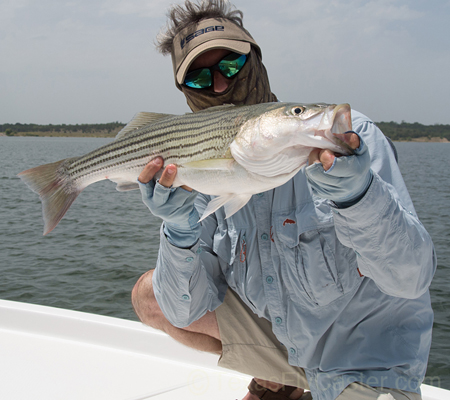 The striper action on Lake Texoma just kept coming last Friday, and we had it all to ourselves.
Off the front of CK's boat on Lake Texoma last Friday. It was conventional fishing, but nevertheless a fantastic outing where fish were in the 5-10 pound class the entire time.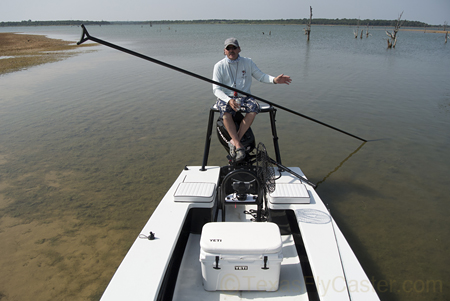 Aboard a Spear Skiff with JB at the platform. That was a workout, and I can't wait to trade places. The view from the deck was awesome, so I assume the view from the platform will be out of sight!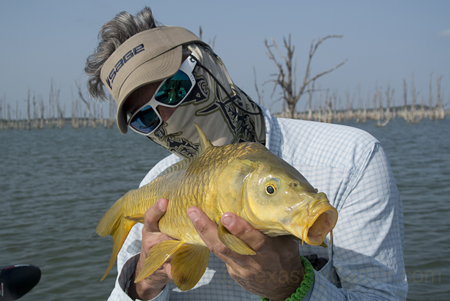 Easily equal to the best coloring I have ever seen in a carp on Ray Roberts.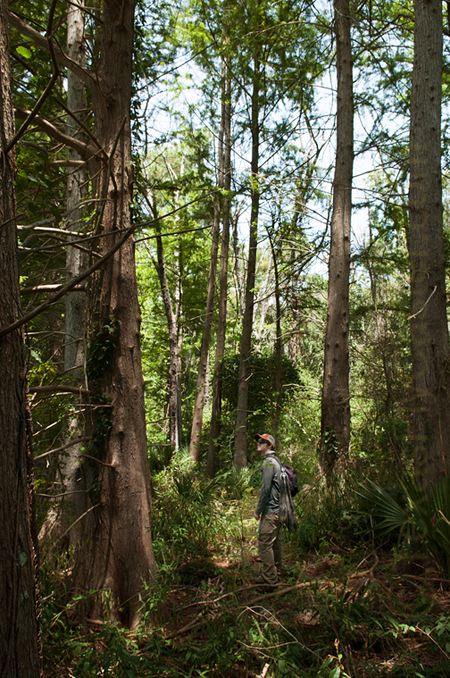 Bushwhacking into a cove on Lake Conroe, Texas, a little more than a week ago. Tall cypress trees definitely say East Texas on the fly.
Category: Backcasting, Flats Boats, Fly Fishing For Carp