NOTE – You know, every time I write a headline I am punished by the Google Gods for not including key words like "fly fishing," "Fishing," "Fly Fishing in Texas," and the myriad of variations that send those spyders (think Neo and "The Matrix") chewing through the Texas Fly Caster website. It's so absurd that a site like "Texas Fly Fishing" – an abandoned site – sits atop the search heap just because it was born with a silver url spoon in its long silent mouth.
THANKSGIVING WITH MORE SALT PLEASE
The flies are tied, and the plans are made for fly fishing with guests, family mostly, in Galveston later this week. If luck holds true, we should be able to hit the flounder run right on the calendar. I haven't even bothered to check the solunar charts because when the window opens, like this one, there's no choice but to jump out and do it.
This all means that I will be reporting from Houston for about a week to ten days, and if cards fall properly, we could also get some East Texas Houston area freshwater action as well. It's all about work of course, as I scheduled some work in Houston about a week after turkey day. And it's cheaper to stay than drive it twice. If you are in the Houston – Galveston area, and know how and where to fish; feel free to enlighten me either in word, or deed.
As I become more familiar with the part of Texas that includes Houston (pop. 6-million), I hope you enjoy another ride to a new destination, albeit one more populous, as I enjoy discovering it for us. One would think that in a huge land mass like Houston, with a huge population like Houston … that perhaps I could get a little help in discovering what matters most – fly fishing and catching fish in new places on a fly rod.
WAITING IS THE HARDEST PART
I would like to think readers have been with TFC since the creation of this site in 2007, but I know for sure that some of you have come along later in the childhood of this site. So, as I prepare for another trip to Galveston for flounder, some of you will see this as "new," while others may lament "flounder again!" I simply find flounder to be a fascinating fish that defies expectations, and is absolutely positively susceptible to being caught with a fly rod on the Texas Gulf Coast. If they're there, you can and will catch them with the flies, methods and knowledge you find here. I have given away some flounder flies, but I will show you what they look like in a short post detailing flies, and other gear needed for catching flounder on the coast. We will take a look at some of the scientific aspects related to catching flounder on a fly rod as well. The plan is to do a series of short stories on each aspect to consider before you go fly fishing for flounder. (I promise I will try to emphasize "short").
FRIDAY FLY GIVEAWAY & OTHER EXCLUSIVE TFC PRODUCTS & PROMOTIONS
We are going to forego the Friday Fly Giveaway until spring comes so that more people will be fly fishing, and make use of the flies. Then I can take requests for flies (that are working) to give away. I am going to have sales on products in the FLY SHOP starting now though. The current special is shown below.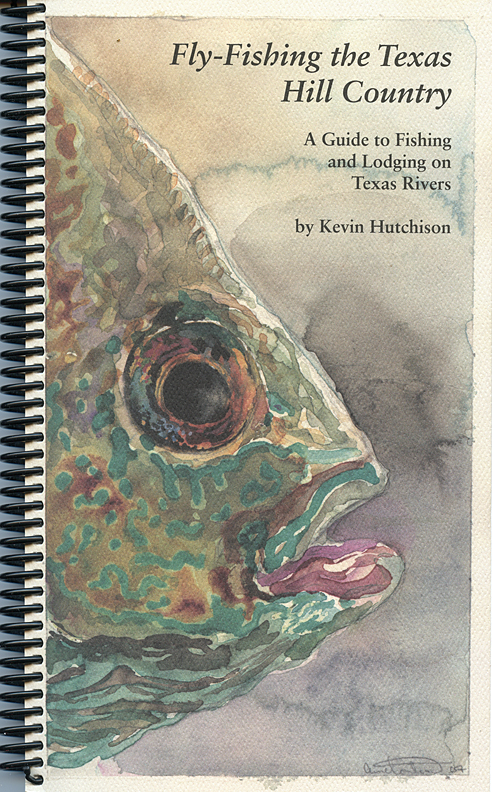 Three copies of Fly Fishing The Texas Hill Country remain in the "FLY SHOP" online store. There's no shipping charge if ordered by the end of "Cyber Monday" a week from today.
Thanks for landing on this page this Monday morning from wherever you are, and if you are fortunate enough to enjoy time with your families this week – that's a very good thing – and give thanks. Don't be surprised to find a day or two with no new information on Texas Fly Caster, as I take time to visit, and of course fish. These are the times to check the archives by clicking on the "Popular Topics" words in the right column (those are actually article keywords), or by using the search as I described in a recent post. If you want real depth of information, read the new information and search the old information through those methods. And as long as I am Texas coastal, you can still contact me with your specific knowledge or questions that lead to more information for us all. I will be electronic whenever practical. HAPPY THANKSGIVING.
Category: Culture on the Skids, Destination Fly Fishing, Free Fly Fishing Stuff, On The Road, Store Merchandise