clint wilkinson leather howler brothers buckles texas fly fishing flies tailwaters fly shop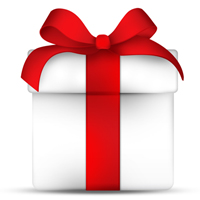 Hey everybody! If you've reached the end of the road, and can't find that one last thing, I will be watching my e mail closely today, so you can contact me about GIFT CERTIFICATES for guided trips and custom tied Texas flies for Texas fish!
This has been a popular stop for last minute Santas in the past, and there's no shortage of supply – time or flies – coming this spring. And we have had a bump, perhaps a bottom in lake levels around here. Besides all that, there's going to be new opportunities on small private water access this year in places as yet unknown.
Don't forget to visit the advertisers you see here on the Texas Fly Caster site as well. The Howler Brothers are onto an extremely creative streak, have a look at the belt buckles they offer. While you have the buckle for your belt, you may be missing the most important ingredient – THE BELT!
Well, look no further than Denton, Texas, for your custom leather belt. I recently met Clint Wilkinson at his Grandfather's western wear shop, Weldon's Saddle Shop and Western Wear here in town, and it's pretty obvious a new generation is about to make some serious creative waves in the old ways of leather tooling and leather work. Have a look at a new face in an old art – http://instagram.com/clint_wilkinson. Clint is in the process of ramping up his leather working business, so you may have to get in line for one of his fantastic pieces of "art on leather" (that's what I call it).
I know a little about leather tooling. I did it for a little while when I was about nine-years-old and, in an amazing coincidence, my tools recently floated to the surface again. If you've seen any fish related designs that would look good on leather, speak now, or be subject to some cheesy fish art on leather – very soon.
If you are in the DFW area, be sure to hit local fly shop, Tailwaters, for instant gratification today. http://www.tailwatersflyfishing.com/
MERRY CHRISTMAS – NOW GET TO SHOPPING!