John Gierach must know something we don't.
If he has no shortage of good days, then he stands out among the majority of Americans today. I can't wait to hear what he has to say in his continuing monologue of observations about fly fishing. Gierach simply isn't for everybody, and I have found him a bit difficult at times, but all-in-all he's a fly fishing writer who shouldn't be passed up, especially in the desert that is new literature on fly fishing.
I can't wait to find out what days he's talking about, but if I took every day of fly fishing in a typical year, say 150, I would have to agree that in those 150 days, there was "No Shortage of Good Days."
Feel free to order your copy of his new book here –

If you happen to be in the area of Rocky Mountain Anglers, the "nice fly shop" in Boulder Colorado, be sure to attend his book signing this Saturday, May 28th.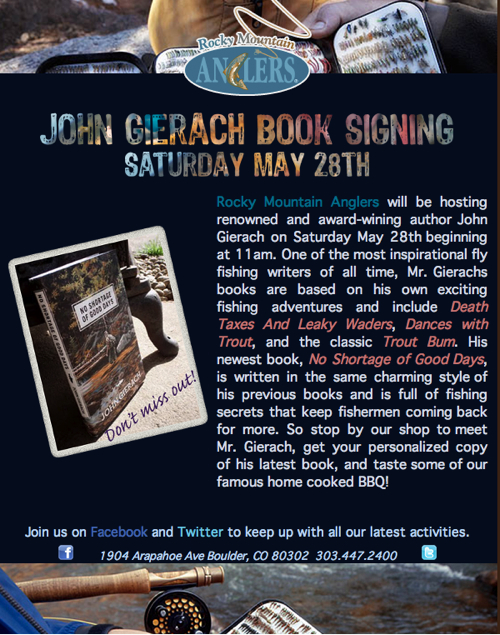 Category: Culture on the Skids, Literature, Writing