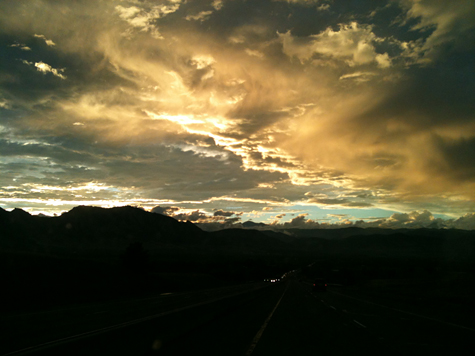 Friday the 13th. Storm clouds begin to clear over Boulder, Colorado. Photo by – Taylor Hutchison
There's a pair of boots on the ground in Boulder, Colorado, and from what I am hearing, things are getting back to normal – businesses open and such – pretty rapidly. The cleanup is ongoing, and will be for quite some time. If you are familiar with the actual topography of the area, then you know that Boulder isn't a place where water settles. It runs downhill, so it makes sense that the 500 year floodwaters have already run down. Heaven help them if there comes another rain.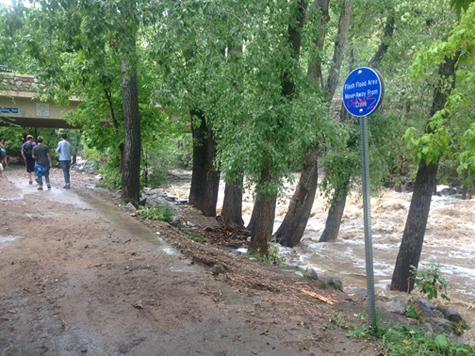 Boulder Creek, Boulder, Colorado. Lower path is under six feet of water. Photo by – Taylor Hutchison
I hope to get more images from that scene as available, and at the same time I have noticed a lot of rain photos showing up from the Tip of Texas – the Lower Rio Grande Valley and South Padre Island – on some of my friend's Facebook accounts from back home. Something about a hurricane?
I am looking for more images from both locations from anyone out there.
To help click – COLORADO FLOODING – HOW YOU CAN HELP It looks like a very good collection of links there.
Category: Causes, Life Observed, Reader Contribution, Science and Environmental