ifly the angler's edge fly fishing cuba
CATCH MAGAZINE'S BRIAN O'KEEFE IS RETURNING TO IFLY AND WILL BE PRESENTING ON FLY FISHING CUBA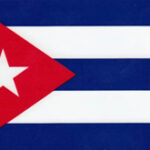 You're invited to a great night of fun and fishing with Catch Magazine and Brian O'Keefe. Brian will be presenting films and speaking to the varieties of fly fishing in Cuba. Check out some of the pics below.
Brian's presentations are always filled with a ton of information, incredible stills and films and just a little bit of humor.
Our normal assortment of drinks and snacks will be provided. WE WILL ALSO HAVE A FEW RAFFLE GIVE A WAY ITEMS.
When
Thursday November 7, 2013 from 6:00 PM to 8:00 PM CST
Add to Calendar
Where
IFLY The Angler's Edge
1703 Post Oak Blvd.
Houston, TX 77056

View Larger Map
NOTE – IFLY has never been the most responsive online presence, but maybe they are turning over a new leaf? Check out their new (to me) website at www.iflytheanglersedge.com.
Category: Adventure, Destination Fly Fishing