guadalupe river fly fishing #flyfishing texas hill country texasflyfishing
<FROM – News Release from Texas Women Fly Fishers>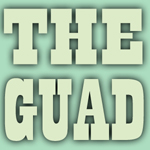 Good morning Texas Women Fly Fishers,
Just a quick note to ensure that you are aware of the upcoming GRTU General Meeting that many of you may be interested in.
This meeting will include a presentation for the 2014-2015 Lease Access program necessary for access to the many wonderful access sites on the Guadalupe River this season.
The special guest speaker is Pat Dorsey a well renowned guide, author, and originator of a number of very effective fly patterns. He is a native of Colorado.
Following his presentation, a Women Only Lunch and Learn session featuring our own Sheila Anderson. This promises to be most educational.
What: Lunch and Learn Session with Sheila Anderson on rigging and knot tying. This will be very valuable help for the beginners as well as the advanced. Sheila has been known to come up with some very clever and easy ways to rig our rods. You seasoned fisherwomen just might learn something new.
 If you plan on atteding, please drop Mary an email so that she can properly plan for the lunch.
See you there.
Mary Hulett
GRTU Women's Initiative Chairperson
New Braunfels TX 78132
---
LAKE DUNLAP – GUADALUPE RIVER BASS TOURNAMENT also 10/25
Hello!We are hosting our first annual Bass Fly Fishing 
Tournament
 and we want
YOU to be there!!  The prizes are incredible!Date: 
Saturday October 25th
Time: Begins at Sunrise, "weigh in" at 
3pm
Location: Under 35 bridge @ Guadalupe River/Lake Dunlap in New Braunfels, TX
Cost: $50 per personRules: FLY ROD & FLIES ONLY!  Places will be determined by photo catch & release; anglers can fish by boat, kayak, or wade fish anywhere from
Cypress Bend Park to end of Lake DunlapLimited to 20 entries!  First come, first serve!
1st place: SAGE LARGEMOUTH bass fly rod
2nd place: REDINGTON 6wt Delta Reel
3rd place: Fishpond Encampment Lumbar Pack
4th place: Rio Mainstream Bass Line + Bass Leader
5th place: Tacky Fly Box with 6 Bass Flies
6th place: ReelFly Shirt & Hat
Jackson Coos Fishing Kayaks are available for rent.
QUESTIONS:   CALL ASHLEY, REELFLY FISHING ADVENTURES 830.515.7285 OR CAPT. BRENT HODGES, OWNER/GUIDE, REELFLY FISHING ADVENTURES 830.351.4052
Category: Causes, Events, Fly Fishing for Trout, Guadalupe River, Texas Hill Country