fly fishing in texas art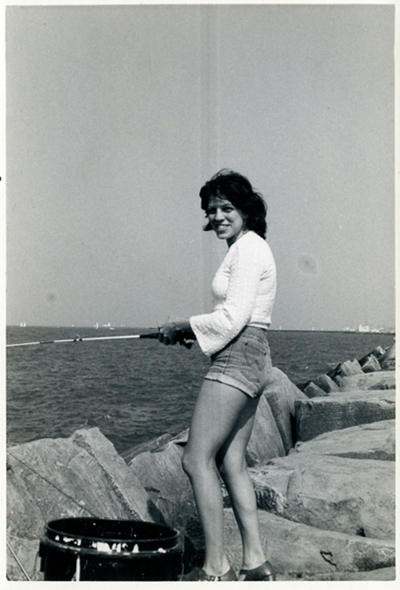 As you can see, fishing chicks are nothing new. Check out her shoes! Not a Simms product. – (Added to the antique fish photo collection recently)
Starting in 2014, we are going to feature some kind of art, artist, gallery or "other" – in the interest of finding more things that bring soul to us as individuals and possibly to some of us as individual fly fishers.
It's quite easy to get all wrapped up in the pursuit, and forget about so many of our other pursuits along the way, isn't it?
I guess the inspirational spark came late last year, when I did a video that featured some new art for the fly tying area – good luck pieces – but I think it's worthy of continuing this year on a regular basis.
Art has come even more to the fore, around here, because the business of my photography art recently rushed out like an outgoing tide leaving only stinky marsh flats. So, I will probably end up showing you what's going on at Soft Spark Art from time-to-time. Maybe I invested too much on fly fishing luck, and too little on photography luck? Luck and photography – basically an oxymoron.
Art is a subjective thing. We all know that, but I think art is like Justice Potter Stewart's statement on pornography (Jacobellis v. Ohio (1964), "I don't know what pornography art is, but I know it when I see it." If you make, or see fly art; please report it immediately – HERE!
Finding 52 posts on good fly "art" could prove impossible, but then fly fishing seems impossible to a lot of people too. Don't be surprised if the features veer quickly off "fly art," and onto other kinds of art – soon, and often.
Category: Culture on the Skids, Fly Art