blue river oklahoma fly fishing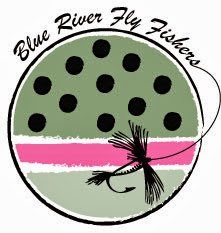 Good Morning Shannon,
We are having our One Fly event at Blue River again in February. We are not allowed to name it One Fly because that has been trademarked by a fly fishing group in Montana or Wyoming I think. So, we are calling our event the Blue River Fly Classic. Either way, it is a single pattern one fly event.
It will take place February 22nd. Deadline for entering is February 1st. New this year – all participants will receive a tee shirt commerating the event and it's gratis. The tee shirt comes with the package.
100% of entry fees goes to the Oklahoma Deparment of Wildlife in support of the catch & release area.
Lunch will be provided for all participants.
Details are here: http://prairieoceanflyfisher.blogspot.com/2013/11/blue-river-fly-classic-is-set.html
A plug on Texasflycaster will certainly help our cause and thank you Shannon. Also, put your video up on my blog and people seem to be enjoying it.
Barry Schrader
NOTE – Follow that link to all the information you need on this event. All things being, good, I will be there – possibly to fish and probably to report. If you haven't been reading lately, we've been to the Blue River C-n-R area three times this year already, and there's good reason to put that spot on your list for a quick trout fix.
Category: Adventure, Events, Fly Fishing for Trout, Oklahoma Report, On The Road, Tournaments and Contests