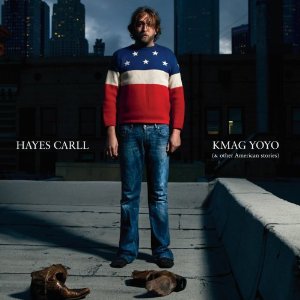 Here we go again! It's time to count down the top ten CD's of the year of our Lord 2011. As thin as last year seemed, this year is pretty tough – thick with new artists, new music and musical complications brought on by great artists releasing live recordings of their repetiore.
Last year, I had to put my foot down and rule out new-old releases, those remasters and/or repackaged CD's of old music – often 30 to 40-years-old. That was easy enough, but now there are two spectacular new releases of previously released music that, if you've never heard of these artists, would bring you endless listening enjoyment, and from one a barrel full of laughs. Call it a bias, but I am going to let these guys in the mix. I know this chink in the armor will be offset by a huge number of new artists that will dazzle listeners.
This year, the honorable mention list would be top five in other years. That's just how good the year has been. Crazy.
Top Disappointments of 2011
This hurts. I hate it when a fantastic release from a solid band is followed by one that doesn't have a chance in the top ten. That's how it goes though. Some days you're the lion, and some days you're the lamb.
INCUBUS – I don't know what exactly got into these guys, but something's out of kilter. Incubus was a band I could always count on for relief from the humdrum sounds so popular today. Here they are … soft, sweet, in love or some other musical disaster. If someone offers you a free copy of, "If Not Now, When?" feel free to say, "NEVER."
The Gourds – I am still high on Shinyrib's (Russell's) solo effort that I just assumed that there would be some carryover to new Gourds releases. Almost, but not quite.
Warren Haynes – "Man in Motion" just seems to go nowhere. I mean this is the Warren Haynes! It sounds like an homage to the worst of the old rock-and-roll stuff. I can't even find the words for such a talent, but I know he will rip me a new one next time out, so I'm not worried.
The Band of Heathens – "Top Hat Crown & the Clapmaster's Son" is probably what I expected from The Band of Heathens last release (and it made the top ten). I get the impression they are just anti-establishment enough to tank a CD.
HONORABLE MENTION in Fly Fishing Music 2011
If he would have stuck to the plan, all the way through, he would not have fallen as the solid forces in front of him (the top ten) are just so strong. is fantastic, and a true departure from what you may think G.Love is all about. Listen to "50 Ways to Leave Your Lover," a brave remake of the Paul Simon song. And this first, best of the rest, (this song) foreshadows a surprise Top Ten musician. Be sure to listen to the whole song for a "Free Bird" bluegrass jam at the bridge. It hurts to leave G.Love out, but the top ten will reveal just how tough this year is.
Black Joe Lewis & the Honeybears
I guess you could say they're a "one trick pony," but turning out fine music is one great trick. Black Joe Lewis & the Honeybears can make you sweat just listening. Think James Brown for the 21st. century. "Scandalous" has some nasty lyrics on it, but what doesn't these days. It all sounds good, and pick it up along with the top ten at Amazon.com.
Foo Fighters
Take three of those five-hour energy drinks at once, and chase it with a Monster tall boy, and you are getting close to the energy that comes off Dave Grohl and his Foo Fighters. I watched a documentary on this, which sheds a lot of light on the band and where they are now. Another release you must own, but a couple of throw away tracks are enough to knock them out of the Top Ten for 2011. "Wasting Light" is essential Foo Fighers.
WILCO
Any top ten release has to be one I go to – again and again. "The Whole Love" just isn't that CD. You know I am a huge Wilco fan, so they get a pass, an automatic bid to the Top Ten every year. I am not sure what makes "The Whole Love" weak, but perhaps it's my rediscovery of Beatles music that Wilco has been feeding us in their own skins. I find myself longing for the good old days of "Being There" – the days before they actually got there. They almost went back "There" on the first track, but seemed to think better of it, and brought an interesting sound that does harken back to earlier days. It just isn't a good year for retrospective sounds in this competitive field though. If you don't have either of these CD's, get "Being There" before you get "The Whole Love."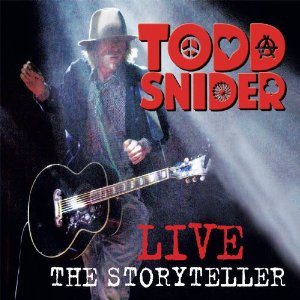 NUMBER 10
I cheated. There is a three-way tie for tenth CD this year, and the number ten spot goes to (equally and in no particular order):
Slaid Cleaves – Sorrow & Smoke: Live at the Horseshoe Lounge
Slaid Cleaves is a wordsmith that gives you the feeling that everything will be okay even once Bob has left this mortal earth. I have seen him live at Dan's Silver Leaf here in Denton, and he puts on a very good show. "Sorrow & Smoke" is a two CD set that has all his best work on it, recorded live at the Horseshoe Lounge in Austin, Texas. This is the CD to buy if you don't know Slaid, have missed a few releases along the way, or just want to hear fantastic lyrics, yodling and a yankee's take on the Texas music sound. He's ours now!
Levon Helm – Ramble at the Ryman
Levon's voice is leaving him now. Recent success has its cost, and for him, it's that high price. Ramble at the Ryman brings in huge talent to pick up where Levon's voice leaves off. It's a killer live CD, and again, one of those that is a beautiful introduction to Levon Helm if you've been living under a rock the last four years. You can't afford not to add it to your collection at less than a ten-dollar bill!
Todd Snider Live: The Storyteller
The three way tie is complete with the double CD release by our man Todd Snider. Again, one of those that makes a great the ultimate introduction to what Todd Snider is all about. The hint is in the title "Storyteller." If you want to laugh until it hurts, and learn all the lyrics in between, this is for you. Warning – you'll need to be a bit openminded as when Todd gets stuff off his mind, it's a bit colorful, and definitely liberal. That said, it is completely hilarious.
Gillian Welch – The Harrow & The Harvest
This is the best she's ever done. It is a CD that will lead you to other artists, and open musical doors you didn't know existed. Listenable for fly fish dudes and dude-ettes. Sure she's another NPR favorite, but NPR has been at the forefront of delivering great music this year. Hearing is believing. Great music and lyrics.
NUMBER 8
Lucinda Williams – "Blessed"
East Texas' Lucinda Williams release "Blessed" makes one think she's finally found what she's been looking for in another person. The only downside is the love laden lyrics are less a part of my life, and the lives of most fly folks I know, as we are a bit more absorbed in the daily struggles for success and survival. Her music is so great that we can't hold that, or anything else for that matter, against her. There's a Deluxe Edition that includes "kitchen tapes" which I wish I had. Maybe I will have to trade up.
Number 7
Hayes Carll – "KMAG Yo Yo"
I saw Hayes here in Denton a few weeks after this one came out, and there was a huge college contingent – standing room only – at Dan's … singing along, knowing the lyrics exactly – the new lyrics. Hayes Carll transcends into the status of cult with this new release, and is now one of Don Imus' favorite musicians on his national "Imus in the Morning" show. Don't believe me if you want, but believe that nappy headed Imus guy, and get "KMAG Yo Yo."
NUMBER 6
Dawes – "Nothing is Wrong"
Bring me more of this, what is it they call it? – "LA Sound." I cut my teeth on Jackson Browne, The Eagles and a few other less significant LA bands, so this is one refreshing CD. Old is new again. Songs that are easy to understand, and sing along with, what a novel idea! People, this CD is at Amazon.com for 7.75, so there is no excuse. Listen first and debate it with me later, if you like.
Category: Music