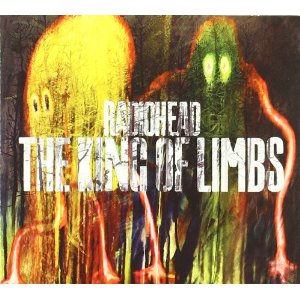 I hope you enjoyed the first post on fly fishing music's top ten for 2011. Instead of getting easier, it gets even more difficult to stuff what could have been ten CD's into the final five.
Add to that, the unexpected referral to the Von Ehrics by guide Joel Hays, and that just clouds the water even more. I am always inviting musical suggestions, but would you please do it well before writing for the top ten has begun! Talk about a scramble at the top, this was it, and I am still not sure now the top five shakes down.
NUMBER 5
The Von Ehrics – "Two Foot Stomp"
The Von Ehrics are a band I've never even heard of, but Joel Hays sent me a link to their video. I was hooked. Just about the time you thought all the energy had been sapped from rock-and-roll, the Von Ehrics bring it back down to its essence. "Lord I Pray" you enjoy this CD as much as I am right now. "Two Foot Stomp"

just sounds like a spring fishing run to East Texas. Do yourself a favor, and get this one. I will be sure to keep you posted on their tour dates, and if they make it to Denton again, I'll even give a couple of tickets away through some tricky contest.
NUMBER 4 – A TIE
Alison Krauss & Union Station – Paper Airplane

It just doesn't get any better than this. Alison Krauss & Union Station put out their best ever. In fly fishing music terms, think fly fishing in Tennessee or, say, Kentucky. You will thank me for this one later. It's easy listening – pretty much the polar opposite to the Von Enrics, but these days that's what a "Fly Fishing Playlist" is all about isn't it. (I do long for some good reggae and the salt smell that brings though.)
The Decemberists – The King Is Dead

/ Long Live the King

Did you ever wish that REM still had that edge? Well, the first CD "The King Is Dead"
has that "sound" thanks in part to Peter Buck of REM. Where Peter Buck leaves off, Gillian Welch kicks in to present a tour de' force. There aren't many bands that can call on this kind of participatory talent, and there's a reason for that – the Decemberists are the real deal. Their music is arguably the most important snapshot of North American music today.
NUMBER 3
Paul Simon – "So Beautiful or So What"
There is just no explaining some things. Yes, that Paul Simon. "So Beautiful or So What"
is a near classic. Simon takes on mortality head on, and even plays god on occasion. Paul Simon can do that. It's a CD you want just for the sound – clean, and unique. I have never heard anything like it, and the sound is enough to make the CD necessary as an audio reference if nothing else.
NUMBER 2
Radiohead – The King of Limbs

My most recent listening of The King of Limbs came Friday (12/30), and the experience could have some bearing on why Radiohead went from a top ten lurker, to NUMBER 2 in the countdown. I was fishing a spot, one that had been productive weeks ago, on a local lake, and since it was a warm day, and little was going on; I decided to plug my Etyotic Earbuds into my phone and continue my countdown research for these two posts. I was ripping off some pretty distant casts with my Sage Z-Axis 6wt, and somehow the music and the moment just jelled.
Before you judge me for "tuning out nature" you have to know there was more trash than nature around, and it wasn't a situation where I needed to hear where the fish were surfacing or jumping – they were doing neither.
On the last song I felt the earth move. The clouser (black/black) stopped and started going the other direction – post haste. I gave the stripped line, and it kept going … all my line and into the backing. I was thinking about the surreal moment, and also thinking that the length of the song could clue me in on the length of the fight at hand. The song ended. A few minutes, who knows how many, later the fight ended with the hybrid at my knees. The fat fish measured a healthy fourteen inches around, a bit over twenty-two inches long, and a solid five pounds on the Boga Grip

. A new waterbody record at hand.
So you can see how I might like the new Radiohead release.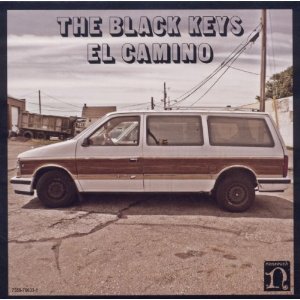 NUMBER 1
Black Keys – El Camino
The sticker – right there on the cover – tells you what you need to know about El Camino – "Play Loud." I am not a red-meat-flag-waving-America-kicks-ass-good-time-rock-and-roller, but El Camino is pure US rock and roll, and for that they get the NUMBER 1 spot for 2011. This CD is full of straight ahead rock, not retro, not techno, not anything but straight ahead hard driving rock-and-roll. If there was an anthem CD for the Chicken Fried Nation, this would be the one. All you have to do is spin it once, and you know; This is it. I could go on about the music, but it's so obviously original and good, that it does the talking for itself.
Category: Music