NEXT STOP GRAPEVINE TEXAS!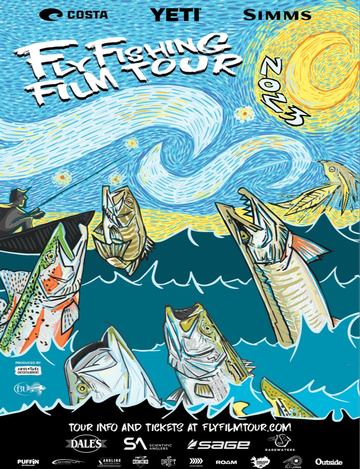 The Fly Fishing Film Tour makes a stop in Grapevine, Texas, tonight – thanks to the fly shop in Grapevine, Grapevine Fly-Fishing! If you missed the Tailwaters Fly Shop stop, this is (to me anyway) a surprise stop before the tour begins the second half of it's 2023 tour.
Here is the link for the show – F3t Grapevine Texas Tour Stop I've never been to Hop & Sting Brewery, so this will be an interesting night, tempered by the fact I am going to give wakeboarding a try at 6am tomorrow morning! I don't think there will be any pictures of that event – IF I CAN HELP IT!
I will be getting there early, and eating at Esparzas Restaurant, so drop in and visit as I share a table with the great Greg Welander of Upstream on the Fly fame. Greg is a fountain of all kinds of fly fishing knowledge, so here's you chance!
Category: Events, Movies DVD Video