Just as many are unaware of all the Texas manufacturers in the fly fishing industry, perhaps you also unaware of all the great organizations doing great things related to fly fishing.
In North Texas there's the Fort Worth, Dallas and Red River Fly Fishers, and they, like most Texas fly fishers, will be more active now that this historically hot summer is winding down. With little to offer in nearby river action, and nothing close to saltwater, these three organizations still do a good a good job of gathering members and hosting celebrities on an ongoing basis.
Fort Worth Fly Fishers September –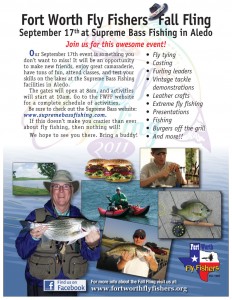 Click to enlarge.
Note – FWFF could sure use a new website to attract more member readers.
Dallas Fly Fishers September –
No apparent outings scheduled on their stale website, that is until you dig a little deeper – someone has cobbled the main site together with a Shutterfly account, and the calendar there is up to date. For their September 12 meeting –
"DFF Meeting Speaker: River Run Outfitters Branson MO. Carolyn and Stan Parker – Owners and Orvis Approved Guides.
Topic: Fly Fishing at Lake Taneycomo, MO
There is a world-class fishery just about five hours from Dallas called Lake Taneycomo, located in Branson, Missouri. This impounded section of the White River has some great fly fishing opportunities.
River Run Outfitters will share their experiences of "What, Where and How" to fish this great fishery. Get an overview of the "special management area" of Taneycomo (where most wade fishing is done) on good spots, good patterns, good seasons, and various techniques. Come with your questions, as they have no secrets. Stan and Carolyn want people to come and enjoy fly fishing at it finest right there in the Midwest."
Note – DFF sure could use a new website to attract more member readers.
Red River Fly Fishers –
The Red River Fly Fishers meet the first Tuesday of every month. If I'm not mistaken, they do a lot of charity work, and fly tying way up there in Sherman, Texas. I rarely cross paths with RRFF members because Sherman, Texas, is just that much further away from Denton, Texas.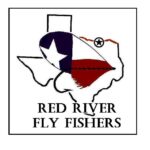 Note – RRFF sure could use a new website to attract more readers and members.
Austin Fly Fishers
OK, if there's any doubt that Austin, Texas, is the epicenter of Texas fly fishing, take a look at Austin Fly Fishers Outings Page.Austin, Texas, is a fraction the size of Dallas – Fort Worth, but they do have so much more water that it's "advantage Austin" when it comes to an active clubs in Texas fly fishing.
Austin Fly Fishers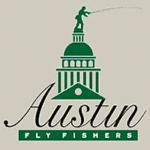 September 10, the Austin Fly Fishers will be on the San Marcos River (as I documented a river that always flows), and their monthly meeting is September 15. September 30 to October 2, it's South Padre Island, Texas, to fly fish! That timing is absolutely perfect for SPI – reds will be schooling at the Jetties and look at that moon phase. These guys have it together.
Note – Not a bad website, but could use a facelift. Great details like contact information for every board member.
Alamo Fly Fishers
Alamo Fly Fishers are even closer to the geographic epicenter of Texas fly fishing with their obvious ability to get to salt in a couple of hours. They also do quite a bit of fly tying, and their meeting in September is September 20. According to their downloadable "Outings Schedule" they are having a Redfish Rodeo in Rockport, Texas, sometime this month. These fly fishers are salty, real salty.
Note – Probably the most informative fly fishing club website. Has downloadable files and up to date information. Not too exciting, but still a good site!
Texas Fly Fishers of Houston
Another extremely active outings club located in Houston, Texas, the Texas Fly Fishers are headed to the Sabine River to fish this September 15, and (I am so jealous) they are going to the PINS (Padre Island National Seashore) September 23-25. If you don't think that area gets pounded, start cross referencing these calendars, and see how much action the Tip of Texas actually gets!


"Our monthly club meetings are held the last Tuesday of every month, except December, at the Bayland Community Center in Bayland Park. The Harris County District 3 Bayland Park Community Center is located at 6400 Bissonnet Street, Houston, Texas 77074."
The Texas Fly Fishers of Houston are a necessarily salty crew as well. I am unsure as to what their numbers are, but it looks like a large organization.
Note – Website is so loaded with information, that it's heavy! Great site. Dynamic and up to date information.
There are plenty of smaller, more geography-centric organizations doing great work, and a great job of gathering their fly fishers for the greater good of everyone involved and everyone they touch. Texas Fly Caster would like to publish information about your organizations as well. Feel free to register and comment on this post as an immediate contribution to this post's information about your organization.
I am a member of Fort Worth Fly Fishers, and will be reporting on events there as well as visiting other meetings throughout the state – the rest of this year and into next. If you extend an invitation to Texas Fly Caster, I will take it personally. If you are in range of these organizations, give them some thought and remember that the perfect organization for you is an organization of one. Joining a fly fishing club in Texas, or anywhere, is an exercise in "playing well with others" and a skill that is best practiced often as we get older.
Category: Life Observed, Texas Fly Fishing Club