Fish Tales Winery & Vineyard Broken Bow Oklahoma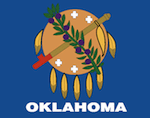 NOTE – I just thought some of you may be making your way to Beaver's Bend, Oklahoma, this weekend to fly fish, and it isn't the easiest thing to entertain those who do not fly fish when you are in that part of Oklahoma. I came across this event, and thought, since I will be up there a bit this winter … it would be a good thing to get to know the locals a bit better – even if I can't make the trip. I think you will recognize the owners, Jesse & Linda King from the old days of the Three Rivers Fly Shop which closed down awhile back.
---
FIRST FALL FEST IN BROKEN BOW OKLAHOMA
"November 5th, we will be hosting the first Annual Fish Tales Winery and Vineyards Fall Fest!
Join us from Noon to Dark!  We are excited to have the following cooks, and artists joining us.
Ron Engel–Wilson and Calista Steven will be demonstrating Dutch oven cooking, specializing in cooking with wine.  Ron and Calista will be making main entrées and dessert, samples are free.  For more information you can call Ron:  580-286-6592
Judy Carlisle – Arts and Crafts, Santa's made out of Cypress Knees, Christmas Ornaments and more….
Kelli Browne – Baked Goods – Face Painting, check her out at www.creativecrumbs.com
Elizabeth Saelim – Paintings – Local Artist you can find her on Facebook:  Lucy Julianna Designs
Patty Marshall – Glasswork Artist – Facebook:  Over The Top Bead Addict
Jim and Lisa Blalock – www.longdogenterprises.com – Crafts
Karen Plum – Quilts – You can find Karen on facebook:  Karenann Plum – 580-236-1559
If you or you know of someone that would like to come set up, just give us a call, we can make room for all those that want to participate."
Category: Adventure, Culture on the Skids, Destination Fly Fishing, Eating and Drinking, Fish Art