Getting Down in the Top 10 Music Countdown for 2008
And The Countdown Continues
NUMBER 6 – Ryan [ppw id="133612594″ description="Music Countdown and Big Bass on Fly" price=".10″]
Adams @ the Cardinals –Cardinology — You wouldn't understand unless you are already a fan. This is the essence of post modern Ryan Adams.
NUMBER 5 – Lucinda Williams – Little Honey — Just short of hardcore. She just might kick your butt with this one, and she won't apologize either.
NUMBER 4 – The Raconteurs – Consolers of the Lonely – Yeah, I'm losing my hearing, so what? Thank goodness for a loose and underproduced outing. Keep the tape rolling … charming.
---
We made it out to a secret location in Tomball to fish a closed golf course, and once a groundskeeper clued me in to where the fish were, it was a free-for-all of out of control Largemouth Bass. They were interested in bait patterns, and would chase so aggressively the minnows in the neighborhood would scatter like a school of Porpoise off the front of a tanker. It was all I could do to turn them and crank them out of the weeds before they weaved their way to freedom. Once I finally figured out how to put the breaks on them, I did manage to catch a few healthy winter colored fish.
I attempted to download images straight from the Exacti camera card before, and it did not work. For some reason, it works with MAC 10.5.x, so some stills, the first shown from this camera, are below. Shooting stills with the camera is hit-or-miss as well. The video … will still need an edit. Next year could see a complete abandonment of stills for video.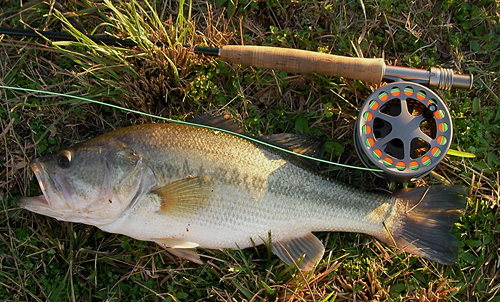 No Bassomatic for this fellow. Golf course fish are best left in their home waters due to runoff. Who keeps fish anyway?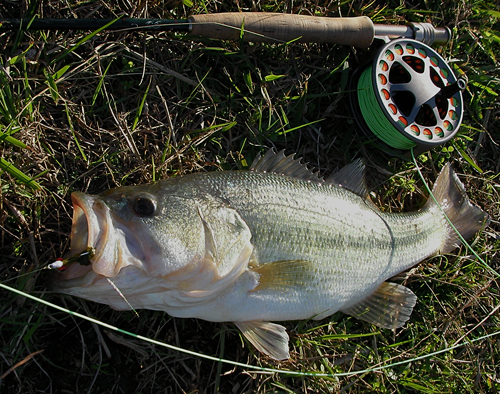 I never saw the ones I couldn't turn or dig out of the weeds, but I think it's safe to say they were at least as big as these.
[/ppw]
Category: Music, On The Road, Paid Reading Content