The Navajo Quality Waters San Juan fly fishing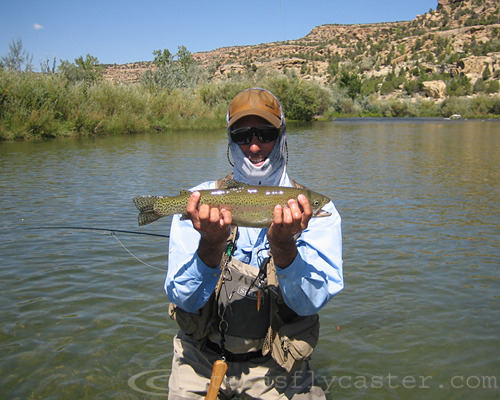 Trout under glass.
Just back from the Quality Waters, and too bleary eyed to write after driving all night last night. A lush green yard awaited, results of the fizzle drizzle of Hurricane Ike. Many hours I worried about what was happening to our fair Coast, Earnie's, the little nooks and crannies of the Bay … all under ten feet of water and twenty foot waves like chocolate icing swept onto a huge salty cake.
The Quality Waters, and the environment surrounding it, leaves one drawing blanks for awhile, so allow me to get the images and text together, and look for something in time for the weekend.
Category: Fishing Reports, Life Observed, New Mexico Report