Does anybody know where to go to buy more time? I have the trip to McKittrick Canyon and the Guadalupe River Trout Unlimited TroutFest written in my head, but … did you know Hayes Carll is coming to Denton?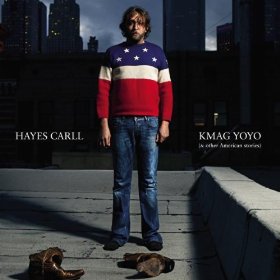 He's playing the famous Dan's Silver Leaf on February 24, so check your calendars, and be sure to tap me on the shoulder if you make it out to one of Dan's biggest shows of the new year. Hayes has a new CD out titled KMAG YOYO, and you better be ready for some good old twangytwang if you are in Dan's house this Thursday night.
Contest – The biggest fish CPR'd this week gets a free ticket to the show in Denton. Just send the photo in with all the details = what / who / when / size, and the winning angler gets in free. That should extend your patience a bit while I try to get these two articles out of my head and onto the site.
Purchase Hay's CD here –

Category: Backcasting, Culture on the Skids, Eating and Drinking, Music