Join Us at 16 Bridge Saturday!
Imagine this. I will be leaving the warm, temperate South Padre Island, Texas, in time to get back to tornado ravaged, rain washed wintery North Texas and be on the Brazos, at 16 Bridge this Saturday December 17th.

Of course, that all depends on our young coffee guns showing up to pour up loving cups of our brand – Eiland Coffee – free to the fly fishing masses. Bring your flasks full of Bailey's this time, and get warmed up before you freeze your … ears off along the scenic stretch of the mighty (low) Brazos River.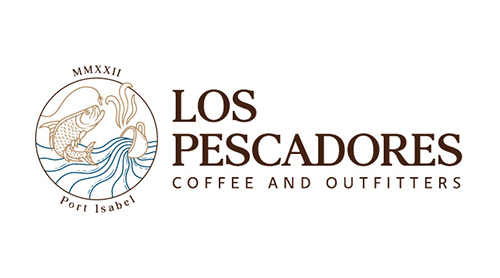 As the interim GM for the Coffee & Caddis – Los Pescadores conglomerate, I will be there to represent and gladly answer questions about the progress at Los Pescadores in Port Isabel, Texas. (Bring your pitchforks!) Most importantly, I will be listening to your ideas on what you would like to see in the way of a fly fishing inventory and coffee accessories for outdoor adventurers from North Texas TO the Texas Gulf Coast.
There will also be staff along the frigid shores to help anyone who has questions about this spot on the Brazos River, and specific to this time of year. Yes indeed, striper bait has been dropped in the Brazos, and is there for your youth to target – so if you need the magic fly, be sure to talk to Russell Husted, a true original, and Operations Director for the organization.
ORDER FROM LOS PESCADORES STORE TODAY!
For my friends, and anyone attending the event, I can hand deliver your orders from the Los Pescadores Store – at the Brazos River 16 Bridge, or we can arrange to meet, have a refreshment and talk fly JUST ABOUT anywhere in Dallas – Fort Worth. Visit the – STORE today! Let us know how you like the inventory, obviously geared toward the Texas Gulf Coast and give us a shout out – any way that works for you!
Category: Adventure, Body-Mind-Soul, Brazos River, Culture on the Skids, Eating and Drinking, Fly Fisher Health and Wellness, Fly Fishing for Trout, Los Pescadores Coffee and Outfitters, On The Water, Soggy Bottom Boys