shannon
I write. I photograph. I fish, and I live.
shannon's Latest Posts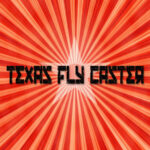 I was in the big box Academy Sports in Denton, Texas, yesterday, and besides all the unprotected faces of all ages, there were row after row of store shelves sitting half-empty or half-full depending on your perspective. I was curious, as we should all be, and asked a woman doing frantic stocking, "Why do you […]

Water Wednesday. We have water everywhere, and there's a trend – more water more virus! Junk science of course!