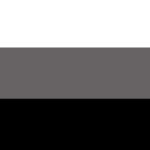 For those of you locals who know Joyce Davis, I will assume you are as shocked as I am that our/my friend passed away last Saturday night. I have no rhyme or reason for these things, and I was just kidding around with Joyce (she was pulling my leg about needing help at the house) Saturday afternoon.
Others will do a much better job of telling you how involved Joyce was with local fly fishing clubs, and about her tenacity on the tennis court and many other more personal and relevant things. And certainly others know her better, and have known her a lot longer than have I. It was just yesterday, as I was driving on I35 across the lake, that I was making mental plans to do a story with her about taking the A Train to Lewisville, station-to-station, to go fly fishing. I'll have to take a raincheck on that fly outing.
I trust this news is also a part of the ongoing Texas Fly Caster website narrative, and no offense or distaste is generated in publishing this news. Joyce now has the answer to humanity's biggest question, one that we all ask ourselves, and one that we will all someday have the answer.
Category: Body-Mind-Soul