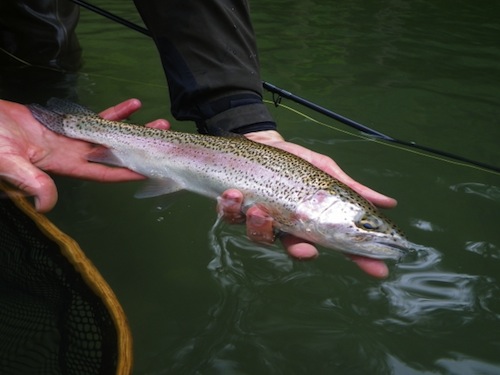 FROM THE FOLKS AT LIVING WATERS IN ROUND ROCK –
"We apologize for the late notice, but we just finalized this event. In light of the fact that our un-official Texas trout season begins next week, we wanted to devote a day to local trout fishing info! Here's the schedule of events:
10:00 A.M. – GRTU Lease Orientation
If you want to fish more of the Guadalupe River then you want to be a GRTU lease member! Lease members have access to many public and private properties along the Guadalupe River. The lease program is very popular and allows you to access more water, help with stockings, and give back to the fishery, just to name a few! Come and see what its all about! *You will be able to sign up in person at this orientation — cash or check only*
1:00 P.M. — Guadalupe River Trout Fishing 101
We will be covering fly selection, river access, tackle recommendations, fishing techniques, and much more! This class will cover it all! There will be plenty of time for question and answer during and after the presentation. River access is a tricky subject on the Guadalupe river and we will spend some time dicussing the options for non-lease members and lease members alike. Bring a pen and notepad — there will be a lot of fly and access info to remember!
4:00 P.M. — Texas Hill Country Mixed Bag 2012 – Tournament Award Presentation
The winners of the Mixed Bag Tournament will be presented with their prizes at Living Waters Fly Fishing this Saturday! This tournament has been active since April of this year and many contestants have made incredible catches! If you want to hear some fish stories and hear from the winners, here's your chance. The tournament was created by Texas River Bum and more info can be found at www.texasriverbum.com/mixedbag.
If you have any questions about the events listed above, simply call the shop at (512) 828-FISH. We look forward to seeing you all here this Saturday! Take care and God Bless!"
Tight Lines,
Chris and Matt
Category: Events, Fly Shops, Guadalupe River, Texas Hill Country