texas lake levels water conservation lake ray roberts lake dallas lewisville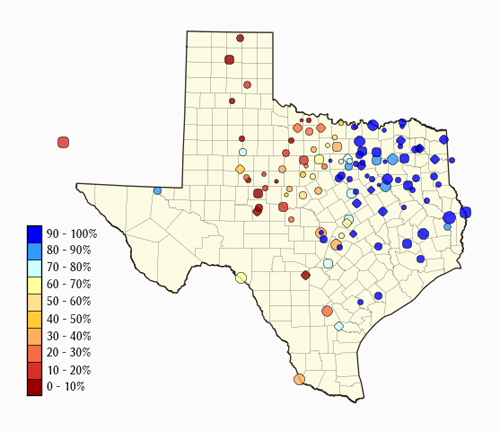 A classic graphic shows the clear separation between east and west.
Nobody will accuse the primary contributor here of adhering to anything resembling a routine these days. Thankfully, I know readers understand that one thing (an unprecedented work load), fortunately, leads to another … fly fishing adventures in new places with new stories to tell.
Water Wednesday brings good news to North Texas, and much of the rest of the State of Texas. I have to send out props to JH for his reference to good-old-boys saying, "It always rains," is still apparently true. After five years of drought, it's broken here in North Central Texas. Will it be a cycle of feast and famine? We will find out soon enough. All I know is, we have had a wet spring already, and the weather patterns for rain remain in place.
I actually have more questions than answers right now. I wonder why Lake Ray Roberts, which is visibly at 100-percent full (no matter what the media says) as of last night, is NOT letting go of some of its water?
I know the Lewisville Lake level is over 100-percent, in official stats, and by looking at the water that has reached more than a mile up under HWY 380 east of Denton, Texas. But why isn't Lewisville wide open too? It won't be long until lake levels on that lake interfere with the new I35E bridge construction, then what?
My only theory is that these lakes are reluctant to release massive amounts of water contaminated with the zebra mussel.
Let's take a look at the Trinity Basin chain, and see just how full these lakes are. It may be as simple as sparing downstream lakes from a bulge of unmanageable water?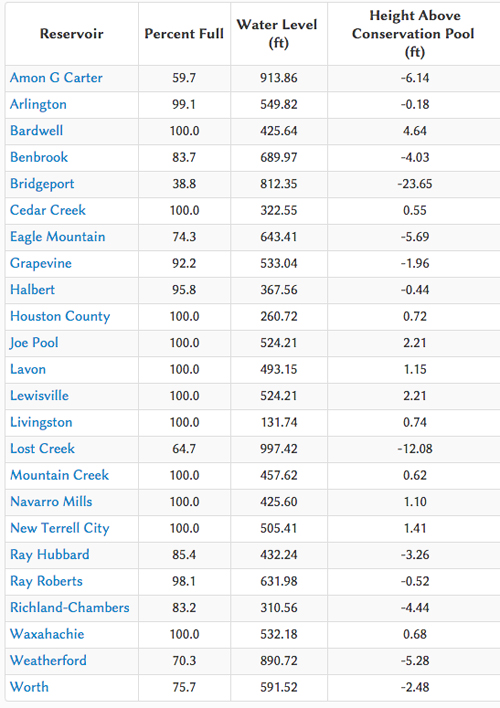 There seems to be room to let loose some North Texas water? Could it be we are holding because of the zebra mussel, and does anyone really think we're going to be able to stop it from already reaching down into the rest of the basin? That's pie-in-the-sky thinking. I wonder if , behind the scenes, this rain is actually a "worst case scenario" for the scientists here in Texas – that are involved in containment of the zebra mussel?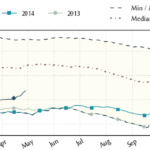 Contain your optimism, and click to enlarge this image.
http://www.waterdatafortexas.org/reservoirs/statewide
Be sure to check yesterdays FISH FLASH for information on fly fishing this new water.
Category: Culture on the Skids, Science and Environmental