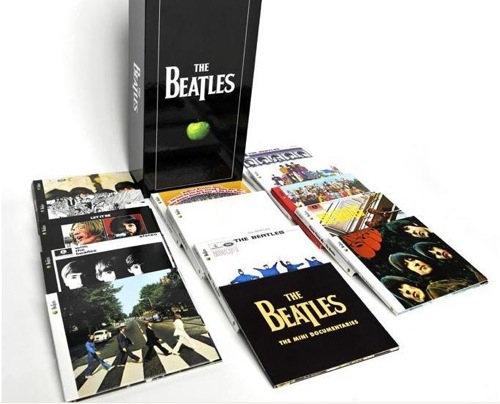 Just do it! One at a time, or the whole box.
OK, so this is the year I get to cheat a bit on my countdown. Think of it as like playing the game "Uno"- Cheat as much as you can version. Or, think of it as cheating at any game you play, but in this game of counting down the top ten music CD's of 2009, everyone wins, although some win more than others.
This was an over the top bumper crop year for music that I believe should be in your ears on your way to wherever you go to fish. It's not mutually exclusive to fly fishing, and never could be. This is music for the masses that just happens to hit the notes I believe fly folks have in their hearts and minds. Some of it reaches, and some of it could fall short of listenable for your taste. I welcome opinion from those who actually have heard the music of which they speak.
In order to expand this to CD's that should be in your collection, but may not have made the top ten, I am expanding to include "Honorable Mentions" and the plausible, but somewhat wimpy "Tie". Nobody particularly likes a tie, but until I go to a Top 20, and we can actually count 20 must have CD's, we are going to have some "ties".
HONORABLE MENTION MUSIC SELECTIONS OF 2009
Honorably mentioned(HM) CD's are those that didn't make the top ten, but are very good themselves. For example one honorable mention by Black Eyed Peas, "POD", made the HM because they are masters of their sound, and it sounds just fantastic. For some reason though, I can't remember a single tune off their last CD, meaning the music is good but really has no longevity. Also on the HM list are Lucero for their CD "Overton Park" (give that voice a rest and try again) and Dawes – "North Hills" (too much youthful love angst for most). The Monsters of Folk, a supergroup, had big buzz, but I just couldn't get on board for the mishmash of sound (vocal) mixes that basically sapped the folk out of the sound.Close enough for the HM though. Rounding out the HM's for 2009 is Imogen Heap. Sure if you're a guy, you think "chick music" but chicks fish, and if you are in touch with … anyway she sounds fantastic, and the CD is a keeper because of the masterful production that sounds a bit like Peter Gabriel-light.
If you haven't noticed, the Beatles are big again. They are everywhere, and Paul McCartney seems to have come out of his personal problems with a dogged determination to show the world he isn't done yet. The newly released "Remasters 2009" – all of them – come in at number 10 for 2009. Make no mistake, you will hear the difference in these CD's and they sound great, with few exceptions. Start with your favorites, and work your way through to buying all of them. According to promotions, they are part of a limited release, whatever that means. Without these CD's at number 10, it can be argued numbers 9 through one would not exist either. Think about that for a minute.
Coming in at a three-way tie for 9 is Wolfmother – "Cosmic Egg", The Dead Weather – "Horehound" and Son Volt – "American Central Dust". I like the obvious fascination Wolfmother has with American hard rock circa 1970's, and they do the sound amplified justice. The Dead Weather, another super group running under the radar, has a stripped down sound that may not be easy listening, but is certainly worthwhile. To give you an idea of just how tough this year has been, Son Volt comes in at number nine, and that's after I saw them at Dan's Silverleaf trying these new tunes on for size before hitting the road hard. I feel a bit of a rut coming on for Jay, as his vocals seem to have become too well blended and the strain to understand lyrics begins to wear on my patience. Nevertheless, Son Volt, Jay Farrar – say no more.
In at number 8 is the double album by the Black Crowes – "After the Frost / Before the Freeze". In all likelihood this one's a Black Crowes masterpiece for the fans of the Black Crowes. It has a spontaneous live quality due to being recorded live with fans in the studio over five nights at the Levon Helm Studios in Woodstock, New York. Remember that name Levon Helm – it comes up again much later.
In at number 7 (I told you this was a TOUGH year) is Ryan Bingham & Dead Horses release "Roadhouse Sun". This is brutally low on the list for what it is, and what it is is a rock-and-roll gem. Bingham filed down the rough hoofs, reshod, and rides hard on the Dead Horses backs. Yeah, Bingham shows up, strong as ever, but now he has a "band" that will take him all the way to the end of the line. What seems to be developing here, whether intended or not, is the same escape mechanism Neil Young uses; there's Neil Young and then there's Neil Young with Crazy Horse. It's no accident the band is called "Dead Horses". Categorize this one as pure rock-and-roll, alt. nothing. If you still doubt the Beatles, listen to track 5 "Change is".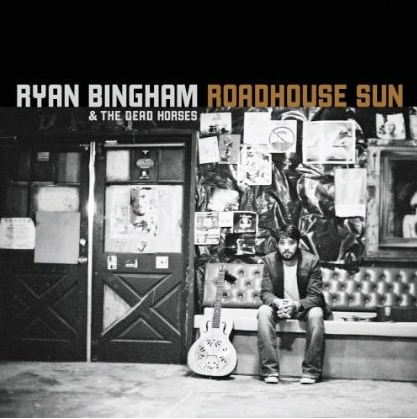 Blazing up the backstretch, a last minute contender at number 6 is The Band of Heathens – "One Foot in the Ether". I just got ahold of this one at the last minute, and am glad it found me. Sure they are out of Austin, but you can tell there's no favoritism here at the annual TFC Music Countdown. Honestly, they get a boost from the fact they are new to my ears, they sound very mature and ready for the TFC Countdown limelight to shine down on them. Think Little Feat in their absolute prime.
Thanks for tuning in to Part 1 and be sure to check out the web site lala to hear some of the music recommended here – for free. The final five CD's of 2009 are guaranteed to contain a surprise or two. It was just one of those years!
Category: Culture on the Skids, Music