1969 Festival at Dallas International Motor Speedway Show Revived for Fifty-Year Celebration August 31 – September 1 2019
"Labor Day weekend 1969, just two weeks after Woodstock, more than 100,000 music fans came to Lewisville for the Texas International Pop Festival, at the former Dallas International Motor Speedway and a smaller free stage on the shores of Lewisville Lake. Performers at that three-day music festival included Led Zeppelin, Janis Joplin, Santana, Grand Funk Railroad, Chicago (then called Chicago Transit Authority), and more."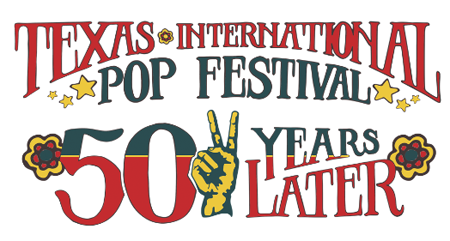 She remembers piling into the the green station wagon with the entire family, driving down to Lewisville, to the Speedway … and driving slowly through the event. "It was a people watching experience. It was a huge crowd of hippies, guys with long hair, colorful clothes. The energy was electric. Everybody seemed to be having a great time. There were so many people." That's my wife's recollection of the first Texas International Pop Festival.
Another (even older) friend recalls it this way. "I remember hearing Santana. It was brand new. What a rhythm! Janis Joplin at four in the morning. You could get anything you wanted there. There were naked kids all over Lake Lewisville."
To some extent it parallels the tent city experience I had at Andy Bowie State Park at the Jetties on South Padre Island, Texas. It was a gawker fest for a prepubescent kid. Crocheted bikinis with nipples carelessly protruding. I had no idea what I was looking at of course, but in retrospect? Those were the days.
LET THE REVIVAL BEGIN
Here is the 2019 Lineup for the 50th. Anniversary Texas International Pop Festival.
SATURDAY
Shivas Headband
Alan Kaye as Joe Cocker
Bombasta
Sarah Jaffe
John Mayall
Edgar Winter
ZZ TOP
SUNDAY
Glen Clark Band
Jonathan Tyler & The Northern Lights
Animotion
Shemika Copeland
The Box Tops
Grand Funk Railroad
Chicago
Category: Music