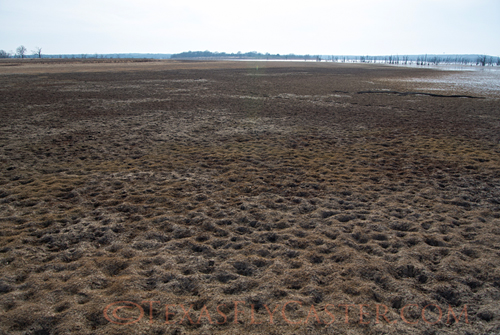 One-hundred to two-hundred yards from the old shoreline to the new one on Lake Ray Roberts – Winter 2012.
It seems like only a year ago I was talking about drought here, and all over Texas, and guess what? We are actually back into it again in North Texas, but this time it's worse. According to the data, it's only 11/100 of a foot lower than this same time last year (if I read correctly), but there seems to be a lot more structure and contours showing than last year.
I had a little time off on Christmas Eve, so I went out to check some locations on Lake Ray Roberts, and it's beyond amazing … stunning. Simple eyeball measurements against the Ray Roberts Dam show that the lake appears to be on the last flat tier of riprap rock, and it's straight down to the bottom.
Talking about it is pointless, so here are some photographs. It does kind of motivate me to plant some structure out there though — talk about back breaking work!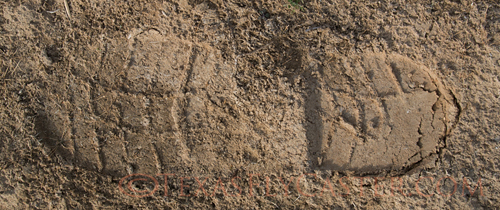 Somebody's footprints in the dust of what were flats on Lake Ray Roberts, Texas. Did you find what you were looking for whoever you are?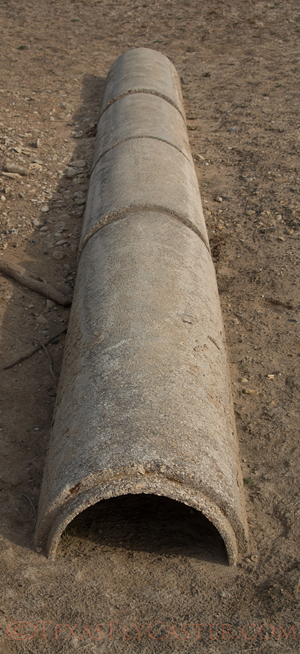 This pipe was always good for a few small largemouth bass, but it's fifty yards from the water now.
Category: Science and Environmental