Tag: #texasflyfishing

Welcome back to 2007, and an original pursuit – the FlyPodCast. Now called The Dead Drift, get on board for some throaty audio stories today!
I am patching together a video on the Brazos River float trip I did last week – with the extreme support of a great group of guys who, for some reason trusted me to be with, and part of, their experienced group of Brazos River runners, a group that has been running that river for […]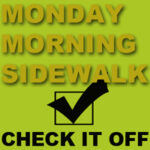 So today is a "holiday" Monday, so I am going to play that card, and ask that you tune in … tomorrow maybe? I am still unloading from the Brazos River float, and trying to make heads-AND-tails of the files from both video cameras that were on board for the 20-mile float. TUNE IN LATER!