Tag: Holy Carp!
I know we all have better things to do, but if we're going to put on a tournament? There's a world of people who would like to know how it turned out. I am just guessing here, but … Patience is a virtue, and I could use a little big dose these days. Can you […]
The results for the HOLY CARP! Houston Carp Fly Fishing event WERE in, but are now being revised a bit. That comes from founder Danny Scarborough, who is now a North Texas Resident – living in the DFW Messtroplex with his lovely girlfriend of a long-term nature. Switching topics on a dime, Danny managed to […]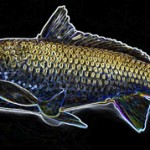 Holy Carp! Houston, Texas, fly fishing tournament stop information.