red tide texas gulf coast ecosystem #saltwaterflyfishing fly fishing texas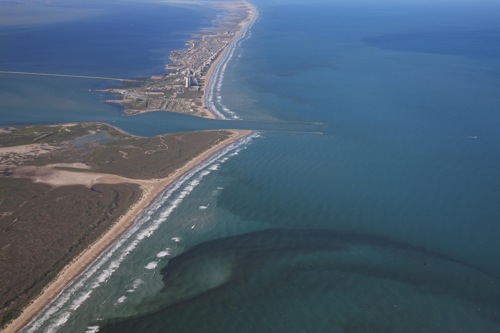 Photo courtesy – Robert L. Berry
This image by Robert L. Berry, of Brownsville, Texas, made its way to me through the wonders of internet e mail, and once I received permission, I thought it was well worth running to show the red tide situation at that particular location. Thanks to Mr. Berry, for allowing us to see this fantastic image of the red tide. It was made south of the Jetties (over Boca Chica) looking toward the north, and as you can see, the foreground and top of the image show blooms that are probably only dissipated by the tidal action through the Jetties.