Let's just say that planetary warming is real, for the sake of this actual observation. Since the beginning of this decade we just closed – the teens – the carp season has gotten longer and longer on Lake Ray Roberts, Texas. If, and that is a big IF, the planet continues to warm, North Texas also begins to warm … could we be looking at a year-around carp bite in the future? And does this lead to prolonged eating and growth? And say in a thousand years, could we have carp walking the empty streets, marveling over the human shortage and lamenting how many humans there used to be? I have my own doubts, but just asking.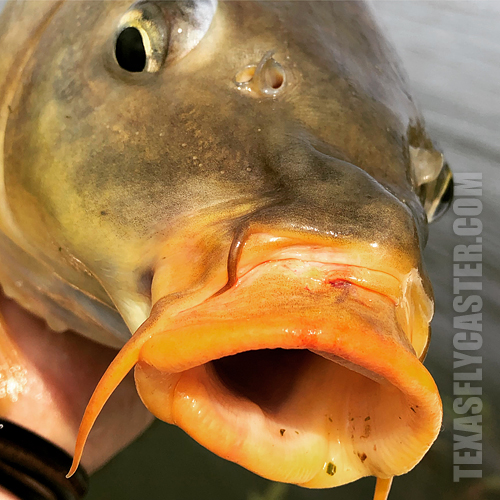 In one week's time, all I can say is, "No rest for the weary, or the wicked." The US wheel is spinning so fast now, that it reminds me of a kid's gyroscope. It's a gyroscope with an invisible axis though – the center of the spin forcefully holding firm while the outer edges have (lower case) us holding on for the ride. The axis, the invisible middle is the most stable, least dramatic place to be for now. It's a good place to hold onto and ride … just a little longer.
NOTES FROM THE NORTH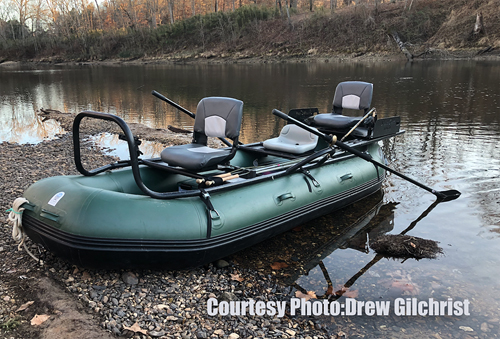 I received a refreshing note from a fly fisher in Northwest Arkansas last night, and it was about these fly line mats that continue keeping me somewhat busy these days. It was a very informative email on how the owners of the river raft-drift-boats could use a product like the fly line mat for their fly fishing. That's not what struck me though. What got me was the fact I know so little about these boats, their functionality, and their usefulness during the "off" seasons here in Texas. Truth be told, for those with the means, there is no fly fishing "off-season" within the borders of Texas (read first paragraph again as well). We're always on … somewhere!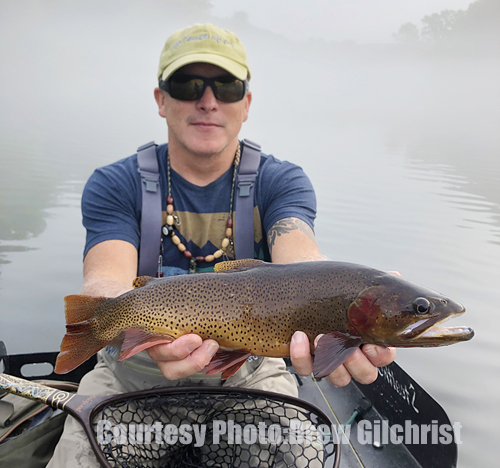 Make no mistake, I have spent a couple of days on one of these water craft, several years ago (before YETI was YETI before Howler was Howler … fill in the blank today), with the now hugely famous Alvin Dedeaux. His Colorado experience made easy work of rowing us around on the Guadalupe for two-plus days of video shoots, and although he made it look easy; I knew rowing one of these big, fully rigged river life boats? It had a limited lifespan – my physical life limits that is. It's real work.
SENSING A TREND in North Texas
Inflatable boats, inflatable drift boats or inflatable watercraft? Whatever you call them, like so many segments of the fly fishing market, these boats are HOT!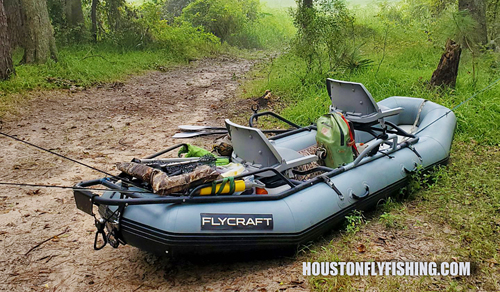 The email from Northwest Arkansas mentions some brands I have heard of, like Stealthcraft, Smithfly, and Flycraft. I do sense a trend here. That is because just last week the extremely famous Danny Scarborough (who I know well before BCA, Costa, fly fishing records etc …), just sent me a pic of his new fly fishing watercraft and guess what? Houston Fly Fishing's Danny Scarborough has a new ride. It's a Flycraft. In talking to Danny, during this writing, his plans will soon include major outings below Whitney, stretches of the Trinity and much, much more. I'm actually trying to talk him into the Denison Dam for something completely crazy. With luck, there will be a lot more coming on Danny's whereabouts – in North Texas – coming soon.
Category: Adventure