It's not even the crack of dawn yet, and another weekend past with very little fly fishing to report from yours truly. It has been the spring to forget, and now, with the longest day past, we fall headlong into summer.
I don't have to tell Texans, this spring has been unusual. We are all living it, and about the only people resting easy are municipal water departments across Texas – They Got Water.
CAPITAL CITY CARP CLASSIC 2019
Regardless of our woes (apparently the salt is even starting to turn fresh), there are tournaments to report on, and one is BRAND NEW and coming from Austin, Texas.
We have a young man, yes younger than me!, down in Austin who is trying to assemble a boat-only carp tournament on Lake Austin with two-man teams. I will just call it "two-person" teams as I hope the pendulum begins to swing back into a more PC world very, very soon and very bigly.
This is the prototype art for the November 16 event.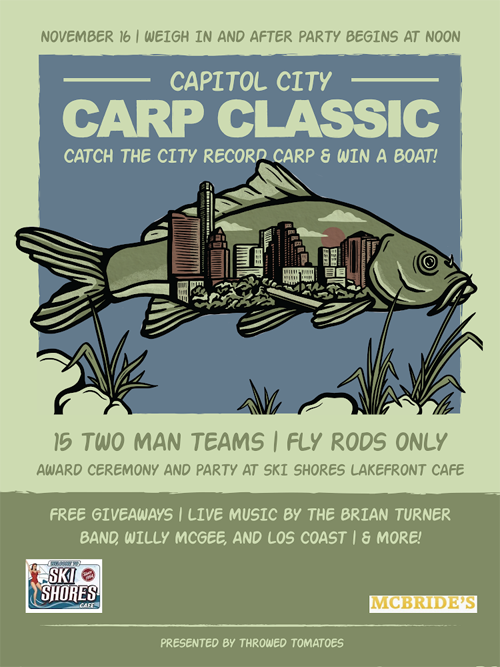 Category: Adventure, Causes, Tournaments and Contests