Bailing on Texas Heat for High Mountain Air
If you are planning to escape the Texas heat in the insanely hot month of July, know a little before you go is still a great mantra to live by before you start packing.
The Old West Fly Days
In the old days, before satellite maps, we depended on road atlases and books for our intel. Once we found where we were, there was (and still is) alway the necessary stop at the local fly shop … more intel. The loop began to tighten to put us in the right place, with the right fly at the right time.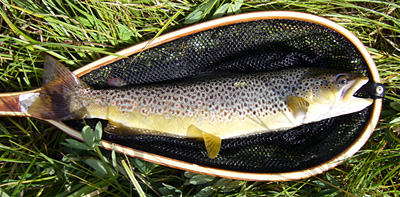 Of course, that was then. This is now. But, and it's a big big but; as you triangulate posts on discussion boards, and you meet people online, what are you really getting? There are a handful of stories I never tell – about meeting guys online who were going to show me to their favorite place at their favorite time … either they showed up and proved to be all talk, or maybe their dog got sick and I never met them. No hard feelings. I just learned a tough lesson.
DIY means Do It Yourself, and in my opinion, there are few greater rewards than success on a DIY fly fishing trip. But a DIY trip is also a double-edged deal. At altitude in Colorado for example, you can experience a lot of physical demands that you have jumped into with both feet – in a single, say twelve-hour, car drive from Texas to the Rockies. Extremes in temperatures, sudden electrical storms, altitude sickness and hydration are the first few things that come to mind. You can create the long list for yourself …
I will let you worry about all that gear gathering, and self-sustaining information gathering. Let me just concentrate on some general (broad view) Rocky Mountain Colorado information.
BOOKS AND GUIDE BOOKS
Books and focused fly fishing guide books are still great. Many are probably out of print, and some of the information, because of environmental changes and infestations of beetles and such, may be inaccurate. But the guide books do a lot to "zone you in" to a particular geographic area of opportunity. I tend to stop in at the local Forest Station stores and purchase topographic maps as well (readers know I am a map fiend). READ THE BOOK REVIEW – Orvis Guide To Finding Trout by Tom Rosenabuer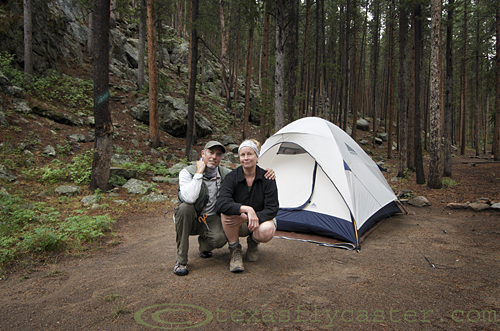 KNOW BEFORE WE GO
Realize, fly fishers, that "the West is (not) the best," no matter what Jim Morrison says. I base that on my last visits to Northern New Mexico and the Pecos River. The paths of people's feet run along it's banks … and they're foot deep trenches in the UPPER reaches. What I am saying is: The west is well-worn. The beautiful settings are still there (ignore the thousands of dead pines in the backgrounds of images please), and the fish are still there, but so are the masses – never out of sight, and never out of mind. Not only are the paths well worn, the charm for me has mostly worn away as well.
ONE thing to know before you go is: You will have to hike (a lot) further to get that feeling you you envisioned on your journey to the west. When you get there, you will catch fish, more fish than that 80-percent you left behind. And you'll get that feeling of solitude, like the one I had way, way up on the Rio Grande one July long ago.

-2008 & 2023
ANOTHER thing to know before you go is: Conditions change. What you did last year, may not even be possible this year. You're just might have to, "Float like a butterfly and sting like a bee," and move on to another completely different range, another river another valley. If you have to retreat, REGROUP and start the information gathering from the nearest fly shop, and KEEP MOVING. This is if catching fish is your main goal. Of course, you can sit in your tent, and watch the blowout river you aimed at, and read a book!
IN PART 2 – BOOKS PRACTICAL AND BASIC and REVIEW of the new book, "The Orvis Guide to Finding Trout," that just hit my doorstep. READ MY REVIEW!
IN PART 3 – COMMON SENSE ROCKY MOUNTAIN TROUT CATCHING – LIGHT GEAR in HEAVY PRESSURE
Category: Adventure, Body-Mind-Soul, Colorado Fly Fishing, Destination Fly Fishing, Fly Fisher Health and Wellness, Rocky Mountain Fly Fishing