One stop for all your Wednesday Watching
I think I mentioned it, but there is a website that has become (or maybe has been) a hub for a lot of videos you can watch while you're waiting for the heat to break. I certainly know this heat is breaking me!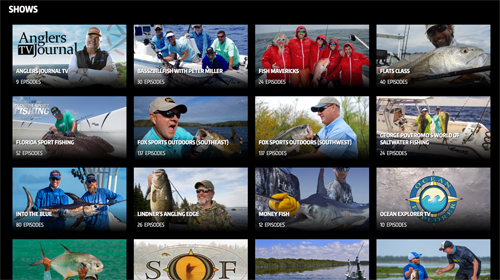 WaypointTV is the place you want to go to pick your poison, inshore, offshore and unique videos that may not be "Russian" like the obvious infiltration of last year's F3T, but are easily reimagined from their conventional roots to our fly fishing world. Heck, we don't always have to reimagine do we? Even Lefty Kreh carries a spinning rod on his exotic destination trips.
I think my favorite show, beside the purely conventional Texas Insider (co-hosted by Miss Florida), is Flats Class. Flats Class is made great by the host,Captain C.A. Richardson, who SHOWS AND TELLS all the details about his fishing adventures which are not only in Florida, but in Texas as well! He's been on for years, and I hope he goes on with these shows for many more. It's fun to find his videos and see how far the quality has come over the years. You wouldn't know by watching, but the Texas Insider Fishing Report is sister to the Florida Insider Fishing Report – these guys have a good thing going on, beside the condescending typical titillation of fisherman.
Category: Complimentary Reading, Movies DVD Video