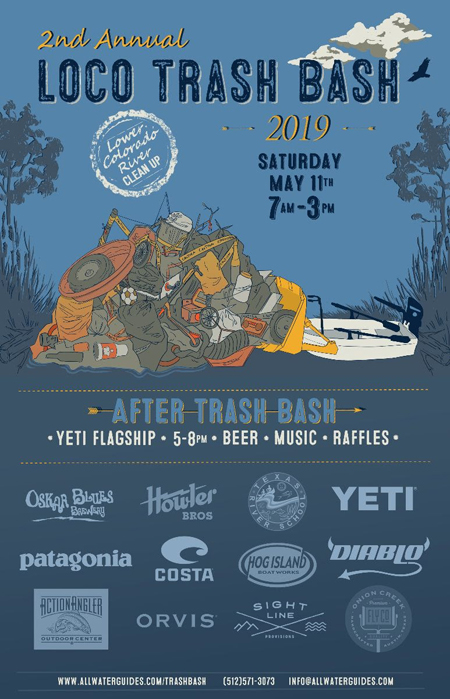 Join us For Our 2nd Annual LoCo Trash Bash
Colorado River downstream of Austin, Texas

Saturday May 11, 7 AM to 3 PM. Come for the whole day, or just a few hours!
Clean up along the banks on foot, or float in your canoe or kayak or get a ride upriver in a jetboat to islands and sandbars along the river.
If you've ever done this stretch, you know there is a TON (or two) of trash along the Colorado River there for the harvesting. Hats off to the folks at All Water Guides for putting on this "Give Back Event!"
Category: Causes