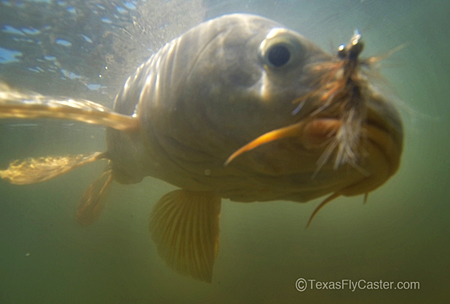 Have you noticed?
There's a new trend in fly fishing photography, and its sweeping across the magazine and internet media – from now until the next trend comes along.
While there are few photographer-fly-fishers who carry around submersible housings that allow for split shots (half underwater – half out of water), I can see that shots of us grabbing and squeezing fish like sausages are … almost over – his-to-ree. It's a relief too.
I, for one, am always so stressed to hold an exhausted trout out of the water, holding on for dear life, while someone on the other end fumbles around trying to get everything right (like I do with a camera) and finally capturing the timeless photo.
What I see is a trend where people are foregoing their mug in the picture in favor of having their hand in the image with a half submerged fish that gives at least the impression of, a trout that will easily survive and is already on it's way to a successful release.
Some day maybe we will look back at those squeeze shots and laugh at how primitive they/we look. It may just be the beginning of a new era, and this may just be the beginning of a look we haven't conceptualized fully. I hope, if you get the chance, you will try more creative (and sensitive) approaches to your fishing photography. Old habits are hard to break – at least for me they are!
To be continued …
Category: Culture on the Skids, Photography