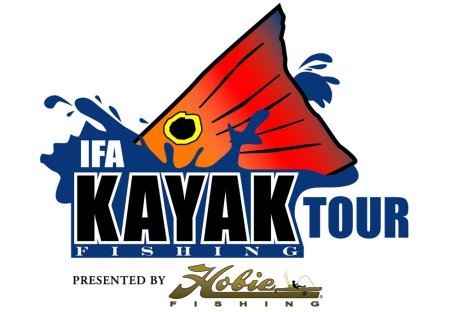 I pulled up the IFA Redfish Tour website the other day, and found the new tournament calendar for 2011. If you ever thought about doing a saltwater kayak fishing tournament, this one would be a good way to get your feet wet (pun intended). I did the Rockport, Texas, tournament last year, and learned a whole lot about how it's done. It was more learning than catching, and although I thought I posted something on it, I guess some secrets were kept?
I was fishing the tournament with a fellow Texas fly fisher who is much more versed in conventional fishing methods and proved it by winning back his expenses with the large speckled trout of the tournament – a $200 "windfall."
The kayak tournament is part of the IFA Fishing Tour and is in the same place as the tour on a different day. There winner of a division is eligible to go on and compete for the championship – if you find you ARE the competitive type.
Stay tuned for more IFA Redfish Tour Kayak Fishing Tournament information.
Florida East Coast Division
Jacksonville, Fl. March 5th – W/Kayak Event on March 6th, 2011
Titusville FL. June 18th – W/Kayak Event on June 19th, 2011
Fernandina, FL. October 8th – W/Kayak Event on Oct. 9th, 2011
Florida West Coast Division
Punta Gorda, Fl. Feb. 26th – W/Kayak Event on Feb. 27th, 2011
Sarasota FL. April 30th – W/Kayak Event on May 1st, 2011
Ruskin, FL. October 1st – W/Kayak Event on October 2nd, 2011
Atlantic Division
Savannah, GA. March 12th – W/Kayak Event on March 13th, 2011
Charleston, S.C. June 4th – W/Kayak Event on June 5th, 2011
Surf City, N.C. Sept. 17th – W/Kayak Event on Sept. 18th, 2011
Gulf Coast Division
Destin, FL. March 26th – W/Kayak Event on March 27th, 2011
Panama City Beach, FL. June 11th – W/Kayak Event on June 12th, 2011
Orange Beach, AL. Oct. 15th – W/Kayak Event on Oct. 16th, 2011
Louisiana Division
Empire, LA. April 9th – W/Kayak Event on April 10th, 2011
Venice, LA. May 21st – W/Kayak Event on May 22nd, 2011
Grand Isle, LA. August 27th – W/Kayak Event on August 28th, 2011
Texas Division
Port Aransas, TX. April 2nd – W/Kayak Event on April 3rd, 2011
Rockport, TX. May 14th – W/Kayak Event on May 15th, 2011
Corpus Christi, TX. Sept. 3rd – W/Kayak Event on Sept. 4th, 2011
2011 Championship Details
November 4-5, 2011