It finally happened. I was rolling around under my 1984 FJ60 a couple of weeks ago, wrestling the transfer case to the ground, when I realized I had had enough. Of course wrestling a 138 pound transfer case is something my back is still wrestling with today.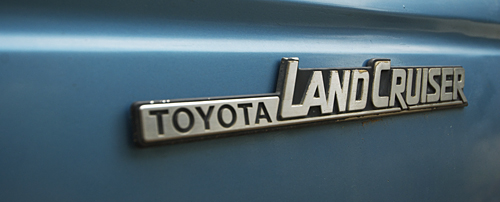 It's not that I don't love my Cruiser anymore, it's more that I love getting from point A to point B a little bit more these days. That's especially true when I begin to miss fishing and fishing tournaments due to catastrophic mechanical failure. So while the transfer case is in California being rebuilt, another Toyota has entered the scene.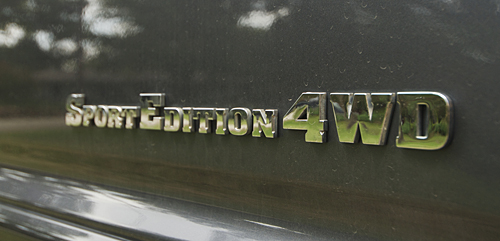 Say hello to my little friend – a 2005 Toyota 4Runner. Now, I don't want to hurt my Cruiser's feelings, and they do have feelings, but the new Toyota is, shall we say, plush.
The things I will miss about my FJ60 (if it ever sells) are:
1) Scaring women, children and large animals in its general vicinity
2) The ability to sleep in the back – completely uncurled
3) Automatic respect of larger, equal and smaller vehicles
4) Automatic identity all over town
5) No car payments
6) No depreciation
7) No mechanics
8 No limits to where I could go
That said, she will be going to someone more interested in her future than I can afford to be. After 14 years in the driver's seat, and probably close to 200-thousand miles, it's time to go to someone more worthy of her abilities, and someone who can finish the project she has always been. I will be putting her on the block once the transfer case is back in, and I will hang her for sale sign here first.
The new ride … well let's just say, "I'm not worthy!" It's a 2005, low mileage 4Runner with a potent V8 engine, "Sports Edition" capable of towing 7900 pounds which is twice what the Airstream Safari will weigh when completed. I wouldn't want to tow the Safari up any tall walls, but I have confidence that it will do what's needed, and keep passengers comfortable (more comfortable than the Ford Van idea) while doing so.
I have been given the green light to put fly fishing stickers (no political stickers) on the 4Runner, so if anyone has any they want to donate, I will consider them for the new fly ride.
Needless to say, we're going to be going a lot more places a lot more often now, so get in, sit down and enjoy the ride.
Category: Culture on the Skids