FOLLOW-UP REVIEW
As you the longest followers know, I have been on the bleeding edge of fly fishing video cameras for ten years now, and many cameras have come and gone.
There was never more excitement than when GoPro came on the scene, and when I first dealt with the company, they were this game changing upstart that was literally changing what we could do in outdoor videography. That was then (HERO 3 is where I jumped in), and this is now.
In the meantime, GoPro has had false starts and problems of both the technical and the corporate (drone fail) flavor for their entire existence. Thank the digital GODS that I did not buy in before the HERO 3, but that camera sits idle on a shelf because of such a weak battery that it almost killed the company.
The GoPro Hero 4 was a camera I jumped on immediately, in order to get some kind of rescue from the awful batteries and lack of video back the HERO 3 had.
The GoPro Hero 4 was only slightly better when it came to battery life, but I was hitting my stride when it came to navigating the GoPro's strengths and weaknesses. Strengths were increasing and weaknesses were … holding steady.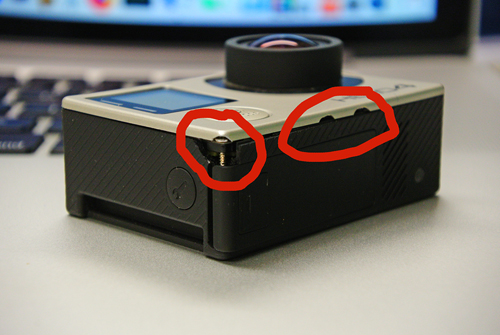 TODAY, if I could find my GoPro Hero 4 (Found IT!)? I would probably pull the micro-sd card just before I chunked it in the Gulf of Mexico. I make no excuses, I don't "update" cameras every generation that comes along. I am not of that income bracket. I do generally skip a few generations, but imagine my shock when I went to my local BEST BUY and there were no batteries available for my GoPro Hero 4 available at all. And the sweet little girl working there said, "Have you tried ordering them on Amazon?" Holy s&(T! I need batteries now (also lost somewhere along the way)! Amazon?
Couple the weaknesses of the GoPro Hero 4 with the fact my camera is literally crumbling apart? Change is coming …
GoPro Hero 8
So maybe it IS time to make my way to the Hero 8? I do not see any camera that does what GoPro does, for the price it does it. I mean, I am not skipping two generations, but something like FOUR GENERATIONS, and a lot has happened in four generations of the GoPro Heroes. Did you know that you can trade in your old GoPro for a $100. credit toward a new GoPro? That along with all the features of the 8 make an upgrade for 2020 unavoidable.
There is a lot of upside to the GoPro Hero 8. First, I don't have to fumble with waterproof housings anymore! That alone is radical. But, what do we give up? Next, there is nothing even in the same arena with that camera as of this writing. Yeah, it sucks I know. Competition does drive camera progress, but in the consumer-pro (as opposed to PRO) market, there is not nearly as much money at stake. So progress is much more incremental and slow. That's how we got to the 8 from the 4 in just about three years.
A small compensation is that YOU CAN cash in your old digital camera – any kind – for a $100-dollar savings on a brand new GoPro right now! So I am looking at that, and one of their new "media mods" that adds a mic and plugin capability for external microphones. AUDIO is still mission critical in my opinion.
Category: Equipment, Fly Fishing Video, Photography