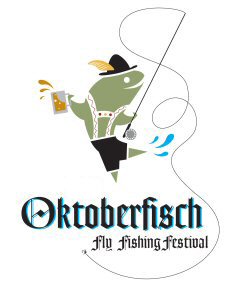 I hate to miss this year's Oktoberfisch, especially since it's really the only large organized fly fishing event going on this month fall in Texas. Colorado calls though, so please let me know how this one turns out.
The event has already been around for 8 years, and seems to be growing each and every year. It's hosted by Fredricksburg Fly Fishers which was established just over a decade ago, and looks to be a healthy and growing organization.
Here's the Lineup
FRIDAY
• Registration Opens at 10:00 am
• Set up Camps
• Vendor check-in and set up
• Afternoon classes (see schedule)
• Fish and float
• Enjoy dinner in town or cook at your camp
SATURDAY
• Breakfast tacos and coffee 7am (donation)
• Registration continues until Noon
• Boat rental (Call Jay Murr at 325-446-6899)
• Shuttles to selected put-ins
• Casting Clinics (see schedule)
• Vendor Booths open
• Shuttles from selected take outs
• Fly fishing education throughout the day (see schedule)
• Catered rib-eye steak dinner & Items Raffled—BYOB
• Raffle giveaway
SUNDAY
• Breakfast tacos and coffee 7am (donation)
• Fish the morning
•Break camp
•Festival ends at 12pm
Here are some links that you would want to add to your bookmarks –
– Fredricksburg Fly Fishers Club
– The Country Fly Fisher Shop
I will be running a red tide update for the weekend, if my Pagosa Springs, internet connections are found. It's a pleasant surprise to have to scramble for connections, anywhere, these days! By the time that story runs the situation will likely have changed again, so your best source for Texas Gulf Coast red tide information is still Texas Parks & Wildlife Department.
Category: Events, Texas Fly Fishing Club, Tournaments and Contests