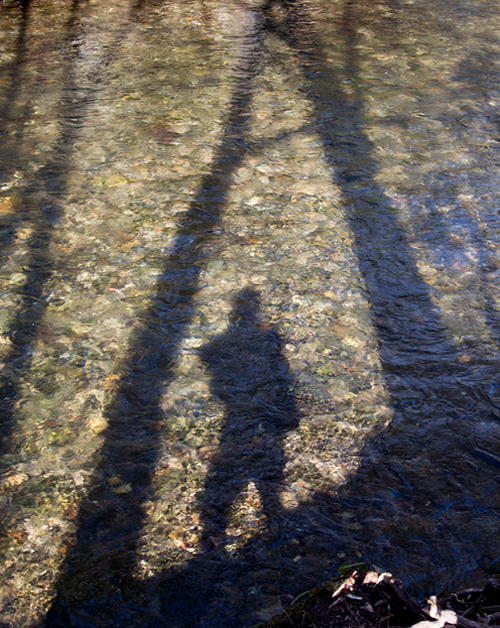 I have to have a bit more time to assemble the story, so for now, let me leave you with a photograph – just below the fish hatchery. Yes, fish hatchery … on the river. If it looks a little different, it's because that's twelve inches of clear water passing over the rocks of the Davidson River.
It was a heck of a run this past week – driving from Denton, TX, to Greenville, SC, in one day – last Sunday. Needless to say, I set a new distance record for myself at (I'm a little blurry) 866 miles in a single run. All those miles put me close to my photo shoot that started Monday afternoon in Shelby, North Carolina.
The shoot, a couple days worth, went off well, and I was able to explore for the short part of an afternoon – up to Asheville and Hendersonville. It was on the first stop in Hendersonville that I was redirected to the Davidson River in Transylvania County and the Pisgah National Forest. People, this place is C O O L.
Keep in mind this is the dead of winter, and everything, all the trees and vegetation look just as bad there as they do here in North Central Texas. However, it's easy to see this is a beautiful lush forest with a river and creeks running through it. In case you can't tell, I have never been east at ground level, so my infatuation could show through. I hope it does.
Category: Backcasting, Destination Fly Fishing