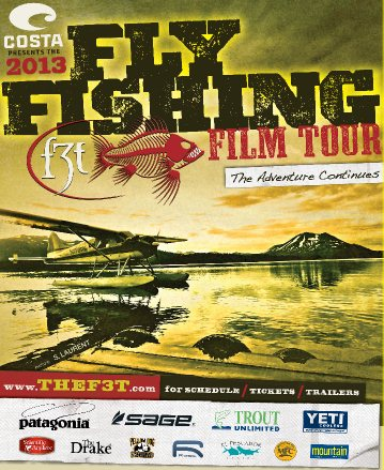 Tickets($12) are available in advance starting on March 1 through the Backwoods Fort Worth Shop at 2727 W 7th St., 817-332-2423 and through Backwoods online.. They will be available at the door on the night of the event for $15.
Doors open at 6.00 pm so please come early and join us for a pre-event social gathering. Demo rods will be available for casting on the Museum's large reflecting pool and a casting competition held to qualify for a door prize. A cash bar will be open up until the film starts promptly at 7.00 pm
Please note there are no tickets sold by F3T online for this event. Online purchases can be made through this Backwoods link.
For more information, please contact Tim Martin, 817-332-2423 or [email protected].
Category: Events, Movies DVD Video