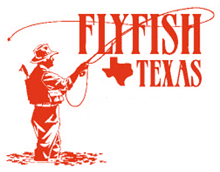 Anglers from novice to expert will gather at TFFC to celebrate the sport of fly-fishing. Learn the basics of fly-tying and casting, then fish for rainbow trout in our on-site ponds and streams. Attend seminars and demonstrations led by fly-fishing professionals. Visit with vendors of fly-fishing services and equipment.
Fly-fishing clubs from across Texas will be on hand to help anyone who wants to learn or improve existing skills. Equipment will be provided for casting classes, but participants are welcome to bring their own gear.
Fly-fishing clubs and vendors of fly-fishing equipment are invited to exhibit at this event. To reserve space, contact James Booker, Events Coordinator, or call 903/670-2266.