Shiner Beer at 100-years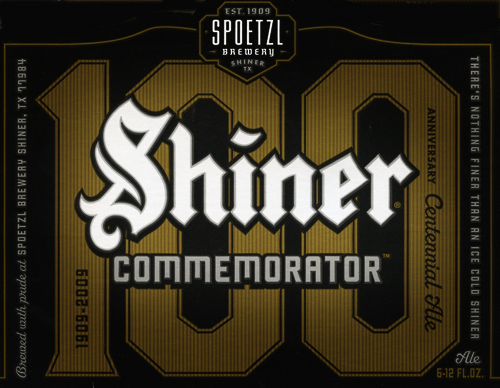 Maybe when you live in a slightly behind town, in a somewhat behind part of the Country, maybe what you do for entertainment is go to the new Kroger on the farthest side of town just to see what it looks like. The aisles[ppw id="133615910″ description="Shiner Beer Review" price=".10″]
are big and the floors are clean and bright. The shopping carts roll perfectly, quiet and stealthy through angled isles and fruit islands.
Then, like manna from heaven, you spy the beer and wine isle. Or should I say, a beer isle, and two wine isles – front to back isles. It reminded me of California where wine and beer are represented on an entirely different scale in your local grocery.
Then, like a beacon – SHINER 100 Commemorator – at eye level and … cold.
I am starting my second 100, and so far I can say it is a good beer, respectful to Shiner's past (color a little lighter color than legendary Bock) and with a "Fat Tirish" taste. But, what do my aging buds know? Thank you sir, may I have another?
[/ppw]
Category: Culture on the Skids, Eating and Drinking, Life Observed