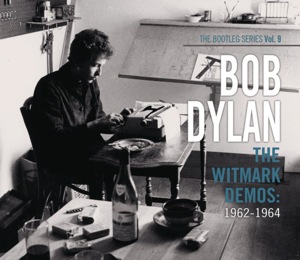 This was a tough year for the music we're used to bringing relief, joy and even departure from reality. Some releases were right there all along, waiting to be heard, while I had to prospect, dig deep down in the pile of mediocrity to pull a disc out like a speckled trout yanked from the flats of the Laguna Madre. It was so bad that the joy of finding worthy music was almost as great as a twenty-five inch speck.
Nevertheless, we have arrived at the third annual Texas Fly Caster Top Ten for 2010. The rules of this game are evolving, and one new rule is that old music newly released is NOT eligible for the top ten. Instead, it has been moved to the "Honorable Mention" category, along with a very few new releases that just deserve a mention. If this year's old music were eligible, I am afraid you would find it in the top five. There is something inherently unfair about a music industry recycling, recutting diamonds, and I am ready to yank my ankle out of that bear trap.
And I need to make perfectly clear that preference is given to new discoveries over past performers. There's a lot of great music from bands I consider "high mileage" like – Ryan Bingham & the Dead Horses, Kings of Leon or the Black Angels (retreaded 1969 Buick Skylark). Some get bumped a little and some may get bruised on the way down.
OLD MUSIC HONORABLE MENTION
Bob Dylan – The Witmark Demos
I wrote extensively about this release when it came out. It belongs in the Smithsonian. I will simply reference back to the original post – http://texasflycaster.com/bob-dylan-the-witmark-demos/
Bruce Springsteen – The Promise
From the opening keys of "Running in the Street ('78)," you know you're headed back, way back. The music is vintage Bruce, and embellished vintage Bruce. He is the boss, and we all know bosses can do exactly what they want. You have to own this if you're a fan, but again it does have some historical value for the general rock-and-roll fan who wants a listen. Imagine a new Camaro or Challenger … sure we are getting repackaged goods, but the originals were classics.
Jimi Hendrix – Valleys of Neptune
It had to happen sooner or later. Age old rumors of cosmic music by Hendrix have been circulating since Jimi's untimely (and stupid) death at the age of 28. About the time you think SRV is the greatest guitarist ever, back from the grave comes Jimi with "Valleys of Neptune." Have no doubt, ye of little faith, Jimi Hendrix is the greatest guitarist of all time.
Like a fine wine, these taste so good. Sure, you have to be a bit hardcore on both counts, but that's why you're here isn't it?
NEW HONORABLE MENTIONS
Kings of Leon – Come Around Sundown
Why? I don't know. Maybe it's burnout? Maybe it sounds like Kings doing Kings? I think, music in general, that focuses on the relationship angst gets short shrift by me these days. I can't relate as well to youthful angst. My bones already hurt. When a band like U2 copies the sound of Kings of Leon, you know they're special. Unfortunately, they aren't a moving target of change.
Tom Petty & The Heartbreakers – MOJO
Now I tread on dangerous ground. It's just a little soft in the middle for my taste, kind of like stocker rainbow trout.
Leon Russell & Elton John – Gone to Shiloh
One of the difficult parts of finding respectable music these days is it is extremely difficult to find artists that can hold it all together for an entire album. "Gone to Shiloh" is probably the most glaring example of that problem. The production is so thick, and the lyrics so bent to fit, that only about 3 or 4 songs should have seen the light. There's a strong case in the music business for releasing singles and EP's, and this is arguably the strongest case for going back to those formats.
Eric Clapton – Clapton
The title is the first hint. Eric does Eric, and that means he's not breaking anything new. Again, a few songs will make your cut, but it's not an entire disc of keepers. He doesn't phone it in, and any EC fan has to own this one. Please don't hate me.
Court Yard Hounds – Court Yard Hounds
The Dixie Chicks without Natalie Maines. Republicans rejoice. This is a fine release, but just a little too spotless for our "Culture on the Skids." It's amazing what a recording budget can do, and undo. Strip this one down, and you've got something. Maybe it's just the Chick thing, love and angst.
Mavis Staples – You Are Not Alone
Mavis sure wasn't alone. She had the help of one Jeff Tweedy on this release, and it's blatantly obvious. Again, a disc that could have benefitted from cutting cuts.
Gorillaz – Plastic Beach
Concept "albums" as they were once known, are few and far between these days. It's probably because many artists can't hold a collection together for a full-length release, much less put bones on the flesh of an entire concept. Well, Gorillaz have an environmental concept release, and it does hold together with a lot of featured artists help. This is unlike anything you have ever heard, and will expand your musical palette if you are into "expansion."
The Black Angels
I have to give them credit. They are doing a great job of mashing up The Doors among others, and feeding it to us a new generation as "fresh, inventive, and exciting," but I am a bit too into music to be suckered. Buy this if you long for the California 1960's psychedelia. You will absolutely love it.
Norah Jones – Featuring Norah Jones
The power of Norah. It's amazing what grammies can do. I am guessing all Norah has to do is pick up the phone, and whoever she wants is in the studio. More power to her! It is a fantastic release, but it "features" Norah, so …
Tune in next week as Texas Fly Caster brings you the top ten countdown in fly fishing music releases for 2010. "Merry Christmas to all, and to all a good night."
Here's a selection for your Christmas Eve listening pleasure – In Christ There Is No East or West
Category: Culture on the Skids, Music