The Fly Fishing Sport has undergone a silent revolution since my first sightings of the Sport. That is the "Old Sport" look. We have finally, after roughly a decade, arrived at the "New Fly Fishing Sport" look, and I can honestly say: I had a tiny hand in creating it over this past decade of the teens. All subliminal messaging aside, let's show out the 700-pound gorilla in the room – Howler Brothers. My guys at Howler, God love them, have made themselves into the behemoths of Fly Fishing Sport's need it-want it-got to have it Christmas, birthday and whatever day lists, over the last decade. Not only do the Sports get their fix, everybody wants to break in to that market and be the "next Howler Brothers" sales monsters. Many have tried, and many have failed by the wayside. Some brands eek out a small piece of the pie, and pander to their own "Sub-Sports" markets, a dollar-out-and-a-dollar-in at a time.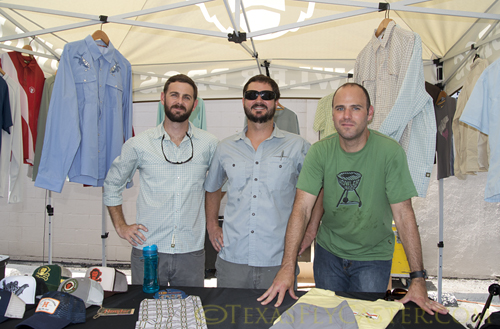 Meanwhile, Howler in this decade has gathered even more SPORTS steam. Let us add Jimmy Kimmel, Matthew McConaughey are on board with the brand, as are more celebrities I am sure, or are sure to come. Matty can be an influencer to say the least, and forget Kimmel's cast (hey, he's trying at least!): His Howler Brothers attire works perfectly with the "Dad Pants" he's got going.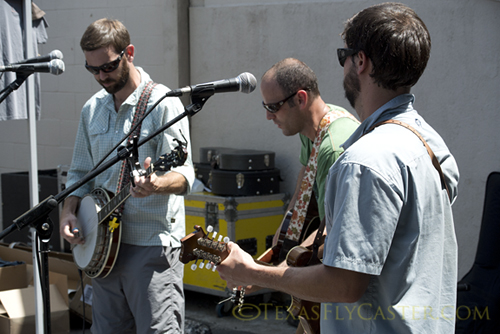 Howler's marketing and product placement is a study in absolute perfection in a time of historic tumult in the fashion / clothing industry. You found freshly opened packaged Howler shirts and hats – on fly fishing videos (forget about washing the wrinkles out of the shirts) everywhere, all the time, by the middle of the last decade. The revolution had begun, and Howler was leading the charge. Link the Howler Brothers with their passionate music in the form of Wrinkle Neck Mules … I was all in.
Those fellas at the cash register? they were in elementary school when I got on board the Howler train, say 2011, when Howler Brother's full-fly-life-living message began to really take hold. "Maybe they're designers. Maybe they're musicians. But they're this creative team," that had something going behind the curtain, my art trained Significant Other said recently. It was obvious that message was gathering crowds of like-minded INDIVIDUALS. It was more of a tribal gathering than it was mass marketing in those early days.
Since my high school days of being addicted to Lightning Bolt surfing apparel, I had a fair idea of what a unique brand, a unique design of, say a t-shirt, was worth to me. I also had to have quality that met the brand's standards. More brands stuck to me, along the way, as well – remember Willi Wear?
Howler delivered on all accounts … but pricing began to creep upwards pretty quickly. The one characteristic of being one of the first on a, "scene," is wanting to claim it, and bottle it up in time, as your own. I plead guilty to this in every case. Unfortunately, bottling up the price never happens …
COMING TUESDAY PART 3 – SPORT SPOTTING & WHERE IT GOES FROM HERE
Category: Apparel, Body-Mind-Soul, Clothing, Culture on the Skids, Equipment, Fly Shops