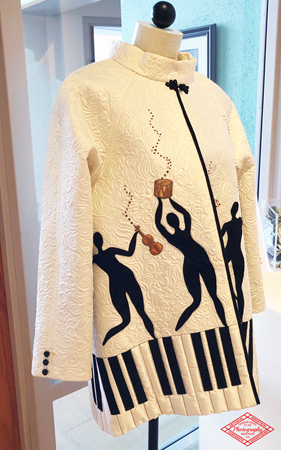 In the space of an afternoon, here in Denton, Texas, I stumbled upon a fantastic quilt show at the Denton Art Gallery (it has other names, but …) because I was with another photographer and we were in the wrong place to meet someone about some photography they needed help with.
The quilt show was fantastic, and a fantastic surprise. It's not that I am a fan of quilting, but I know plenty of quilters, and have quilts of my own from various family members that are among my few treasures. Quilting is something I like because it calls on so many optical skills – color, geometry and also non-patterned "art" quilting. If you've never been to the Houston Quilt Show, you are missing out.
SO, we finally got to where we were supposed to be, met with this person, and heard the story of how they came into possession of the most fantastic collection of negatives and positives I have been able to touch – so far – in my life. A little background on my photographic world may be in order here …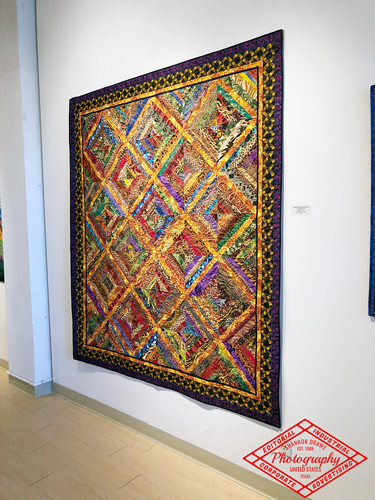 It was the early '80's and I was going to be a Rolling Stone photographer. The magazine, along with the wife and other visual influences – "Interview, WWD, Vanity Fair," and other magazines of the like – had me thinking that was the way I wanted to go. Photojournalism was the way inside to doing the music photography I wanted to do. Unfortunately, along the way, I got hooked on the drug that fuels the newspaper newsrooms – adrenalin. Once I was hooked on the news rush, and along with the sunset of the best of those magazines, I was off onto a different path away from musical passions. It took years to kick that habit.
I never stopped looking at musical photography, the trends, and of course you know if you're a reader; I never quit listening to music.
Now, here, in Denton, Texas, sitting on the table in front of me, was a small portion of the works of a photographer – who's work was integral to shaping the 1960's rock scene, who belongs in the Rock-and-Roll Hall of Fame … the photographer Ron Raffaelli.
Pages of contact sheets were turned … Mick and the boys, CCR, Jim Morrison, and … Jimi Hendrix, lots and lots of Hendrix. It was the Maui photographs – slides, negatives – breathtaking and frightening. I had never been so close to something so small but so valuable. Yes, I've been close to million dollar athletes, but they were usually not so … small. 
All this said, who knows what any particular day will reveal, what happy accidents await us? There's no real knowing where any of this photography talk leads to, but it was certainly a gratifying glimpse into a vault of modern history.
Category: Music, Wild Art Wednesday